Japanese media report at least 27 people killed in a fire that broke out in a high-rise building in the city of Osaka • Police are investigating evidence of an elderly man pouring flammable liquid and setting fire to the fire • Witness:
In Japan, it is feared that at least 27 people were killed today (Friday) in a fire that broke out in a psychiatric clinic in the city of Osaka. Local police are investigating the suspicion that this was an intentional arson.
According to media reports in Japan, a number of people testify that they saw an elderly man enter the scene with a bag full of flammable liquid – and ignite the fire. The fire broke out shortly after the clinic, which is stunned on the fourth floor of a high-rise building, opened at 10 p.m. According to a report by the Japanese Public Broadcasting (NHK) the fire was extinguished for the most part within about half an hour.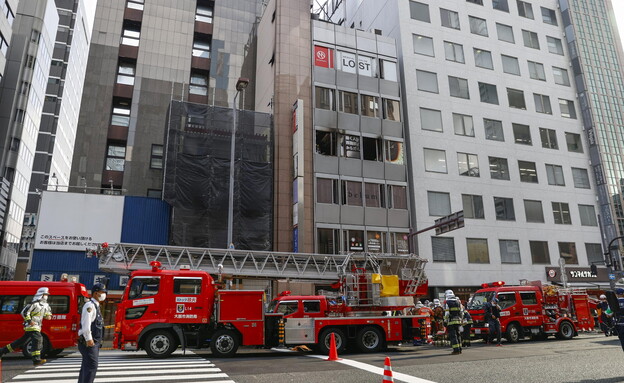 The NHK reported that the building where the fire broke out is located in a commercial district of the city, not far from Osaka Central Railway Station. In addition to the psychiatric clinic, the building also contains a beauty salon, a clothing store and an English school. An eyewitness interviewed for the public broadcast said he saw a woman calling for help from one of the windows.