U.S. National Security Adviser, Jake Sullivan, Referred today (Friday) to the negotiations between Iran and European countries and the United States and said that "they are not going well. "The United States still has no way back." In addition, Sullivan said the U.S. had conveyed through European mediators its concern "about Tehran's rapid progress in the nuclear program."
In addition, a senior Biden administration official warned that "Iran has been in a very short time and is worried about developing nuclear weapons." In his opinion, this is a period of several months and that, as stated, this is an "unacceptably short time".
The White House National Security Adviser is expected to arrive in Israel next week for a series of meetings on the Iranian nuclear issue. "This is against the background of Israel's fears of negotiations on a return to the nuclear agreement that is taking place in Vienna, three senior Israeli officials said. Sullivan is expected to meet with Prime Minister Naftali Bennett, Defense Minister Bnei Gantz and Foreign Minister Yair Lapid. Palestinian Authority Abu Mazen. The White House declined to comment on the issue.
Sullivan is one of the proponents within the US administration of the approach that if it is not possible to return to full implementation of the nuclear agreement, the United States will try to reach an interim agreement with Iran that will freeze the uranium enrichment to 60% in exchange for easing some sanctions.
Snow, and not only on Mount Hermon: Winter stays with us and in a big way The full forecast
Among diplomats in European countries there is disappointment with the Iranian decision to take a time-out in talks and return to consultation in Tehran. Following the break in talks, U.S. special envoy for Iran affairs Rob Mali will return to Washington "for consultations," a U.S. State Department spokeswoman said.
A source in Israel who is familiar with the details told Maariv that as estimated in the defense establishment, Iran will delay a possible return to the framework of the agreement so that during this time it will advance further in areas related to uranium enrichment and accumulation of knowledge in other areas.
Earlier in the day, Iran's head of nuclear negotiations, Ali Bagiri, told Iranian television channel PRESS TV that "countries are unable to find a solution regarding the lifting of sanctions due to disagreements." Bagiri also noted that the removal of US sanctions And the Iranian nuclear issue is the bedrock of the dispute between the two sides in talks in Vienna.
"The gaps between the parties were clearly seen in the last draft submitted at the end of the sixth round of talks in Vienna. The gaps are many and varied," he added, adding that in recent days a number of meetings with experts and representatives have been held in Vienna to discuss changes and proposals proposed by Iran.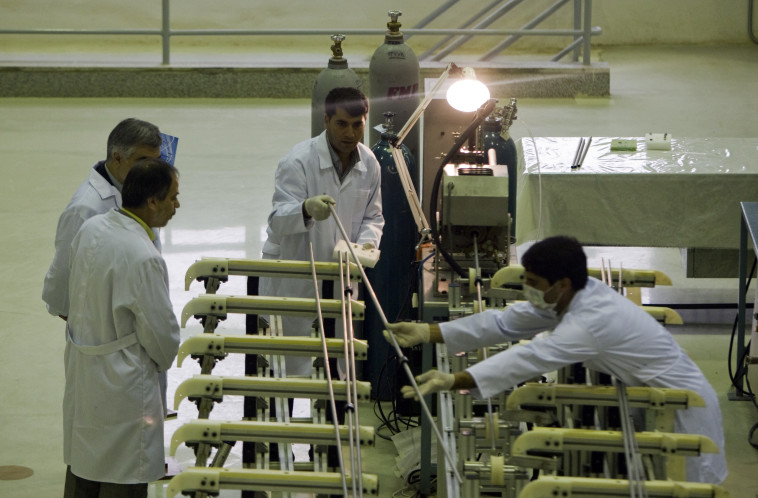 Iranian Foreign Minister Hussein Amir Abdullahian also had a telephone conversation with UN Secretary-General Antonio Guterres this week, in which they discussed regional issues and nuclear talks. Abdullahian said Iran was interested in a "good agreement out of good intentions", but "will not tolerate threats in any way, and Western countries should know that threats have the opposite effect on Iran". But a senior US official told Reuters that "if there is any acceleration in the Iranian nuclear program, we will respond accordingly."