Trafficking in minors for sexual purposes:
A court in New York last night (Wednesday-Thursday) convicted Ghislaine Maxwell, who served as a madam in Jeffrey Epstein's "Nightmare Estate," of trafficking minors for sex. Maxwell, 60, was the partner of the billionaire businessman who ended his life in 2019. She was convicted on 5 counts out of 6 of trafficking in minors, and in the US it is estimated that the maximum penalty for her actions is 65 years, and she is expected to be sentenced to about 40 years in prison.During the trial 4 women who were victims of Jeffrey Epstein testified against Maxwell, and told about the relationship with her, about how she recruited them and how she took advantage of their situation. All 4 women who testified before the jury were minors at the time of the acts, some even under the age of 14, and according to the testimony, Maxwell even attended some of the meetings with him. Although Epstein committed suicide in the holding cell, the trial was nevertheless conducted at the request of the prosecution, and this introduced Maxwell as an accomplice to the crimes he committed.
In addition, the prosecution presented records from Maxwell's bank account showing evidence that Epstein had transferred $ 30.7 million to her, thus claiming that she was motivated to cooperate with the sex offender. Aside from trafficking in minors for sexual purposes, Maxwell has been found guilty of enticing girls under the age of 17 to travel between countries with the intent to engage in illegal sexual activity. Similarly, a conviction was found for transporting a person under the age of 17 with the intention of engaging in illegal sexual activity, and conspiracy to engage in sex trafficking of persons under the age of 18.
The sections on which Maxwell was convicted, Source: AP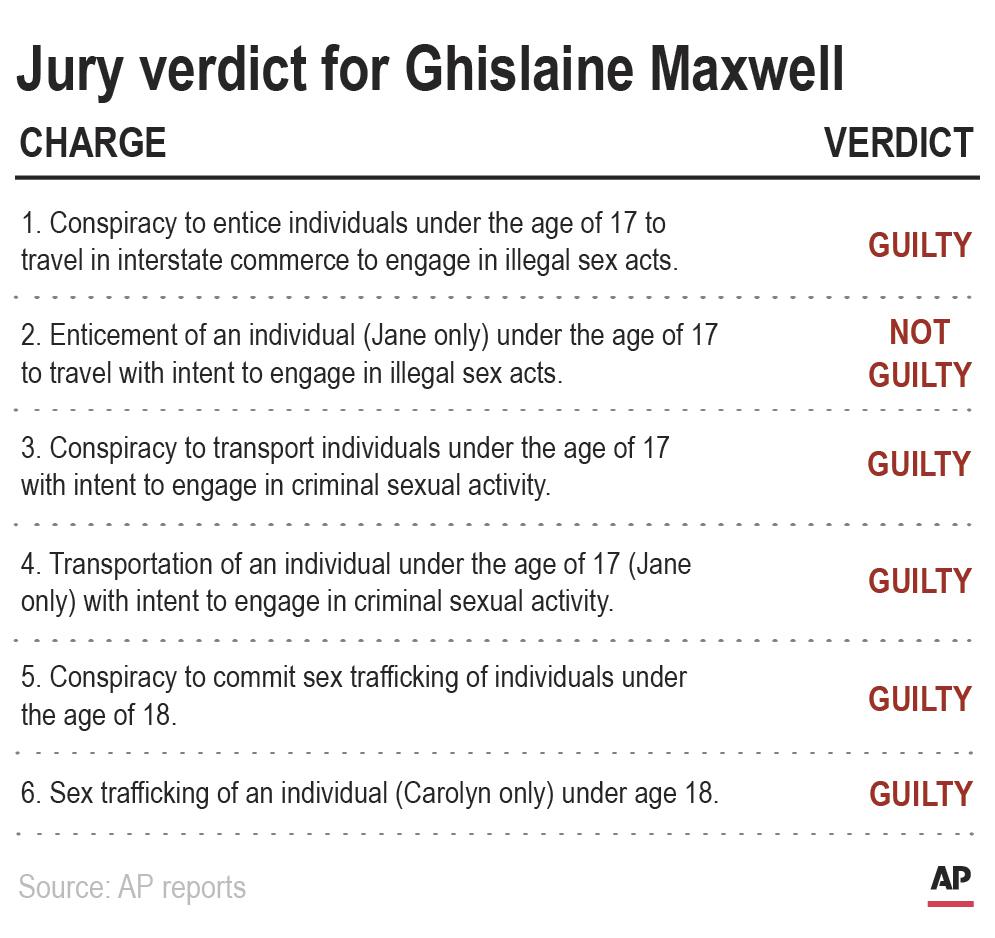 Damian Williams, the U.S. prosecutor in the court, said: "A jury unanimously found Maxwell guilty of one of the worst crimes imaginable – aiding and abetting child sexual abuse. The crimes she committed were committed with her longtime partner and accomplice, Jeffrey. Epstein ".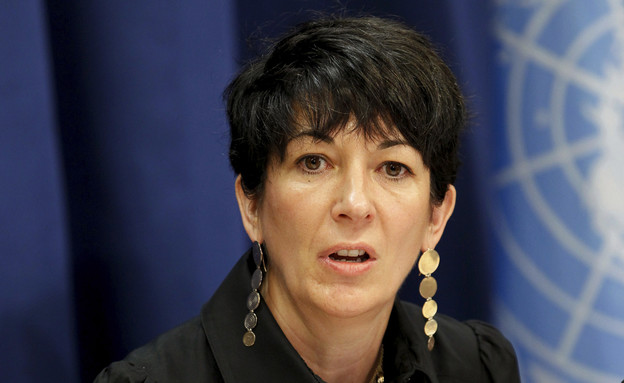 "The road to justice has been too long. But today it is done. I want to commend the courage of the girls, now mature women, who came out of the shadows and entered the courtroom," the prosecutor said. "Their courage and willingness to deal with the abuser in them enabled this incident, and its outcome today."
The jury, which included six men and six women aged 20-70 from different backgrounds, convicted Maxwell after lengthy hearings. The verdict came after about 40 hours of deliberation held over 6 days, and it was alleged that the jury worked on it thoroughly.