The president of Kazakhstan today (Wednesday) received the resignation of his government, hours after declaring a state of emergency in large parts of the country – in response to demonstrations and violent riots that erupted in western Kazakhstan over the weekend and spread to other areas. "I intend to act in the toughest way possible," President Kasim-Jumart Tokayev said in a speech broadcast to the nation, emphasizing that he has no intention of fleeing the capital. "This is a question of the security of our country. I am sure the public will support me."Violent riots broke out in the country following a sharp rise in fuel prices, even though it is a country rich in oil deposits. According to reports coming from across Kazakhstan, protesters stormed the airport in the city of Almaty, the country's largest city and is considered its commercial and historic capital. Many flights to the airport were diverted or canceled after the protesters (and reportedly from Kazakhstan: "the rebels") took over.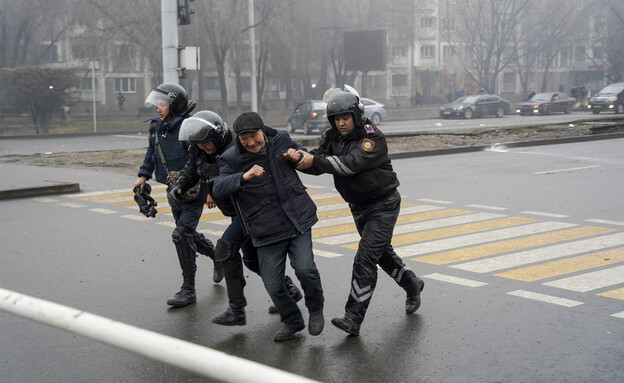 The president's declaration of a state of emergency in several counties in an attempt to regain control of the situation failed to deter the masses. The demonstrations spread and surprised the Kazakh authorities and international observers, as it is a country that enjoys political stability.
In the city of Almaty the most violent clashes took place. Policemen confronted the demonstrators, also with hot weapons. The demonstrators set fire to the city hall building and documentation from the place shows smoke and flames bursting from several floors of the building. In other cities masses tried to storm government buildings. Social media videos of police cars being set on fire are being circulated on social media.
"Authorities are trying everything to calm things down, with a combination of promises and threats, but so far it is not working," Dossim Satfeive, a researcher living in Almaty, told the British Guardian. He said they were trying to show that there was supposed to be a dialogue with the protesters – "but in fact the regime is reacting by force, because it has no other tools".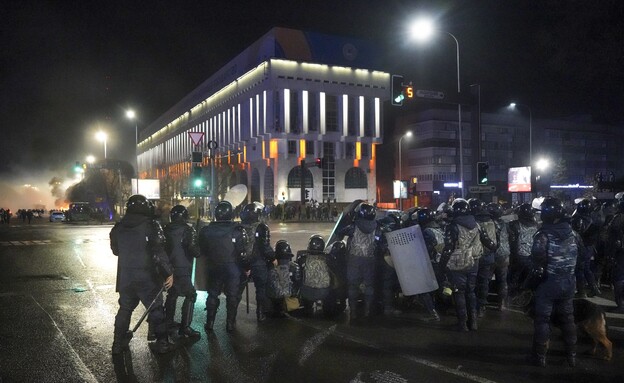 According to reports, in some centers, authorities have disabled the Internet and cell phones, as well as access to messaging apps. At noon the internet crashed in a large part of the country. Army units were brought to Almaty to restore order.
The photos of the clashes between police and protesters are of great concern to Moscow. Kazakhstan is part of an economic union led by Russia and the two countries share a long border. Russia also holds its position in space launches in Kazakhstan.
"We hope for the normalization as early as possible of the situation in the country with which Russia is involved in strategic partnership relations," the Russian Foreign Ministry said in a statement. Dmitry Peskov, a spokesman for President Vladimir Putin, said it was important that foreign countries did not interfere in Kazakhstan's affairs.