Kazakhstan President Kasim-Jumart Tokayev has instructed security forces to shoot protesters "to kill" as part of a violent riot in the country, and a threat of a coup. The president called them "bandits and terrorists", adding: "The fight against them must continue until the end, whoever does not surrender – will be killed." The remarks come a day after the entry of Russian forces, who came at Tokayev's request in order to help quell the uprising.
"The terrorists did not lay down their arms," ​​President Tokayev said. "They continue to commit crimes or are preparing to commit crimes. The fight against them must continue until the end. Whoever does not surrender – will be destroyed." He explained that he had instructed law enforcement and the military to "shoot to kill, without warning". Tokayev accused those rebels of being trained by foreign forces.
Clashes between security forces and the rebels are reportedly still ongoing, despite attempts by the local army to suppress the Russians. According to a Russian news agency, the country's defense ministry has launched more than 70 planes bringing Russian troops into Kazakhstan, and they are currently trying to retake the Almaty airport area. They are expected to stay in Kazakhstan for a period of a few days to a few weeks. "Doing what is necessary as an ally," said Russian Deputy Foreign Minister Alexander Grushko.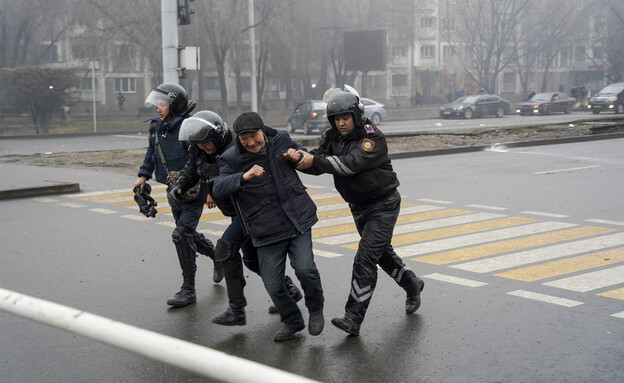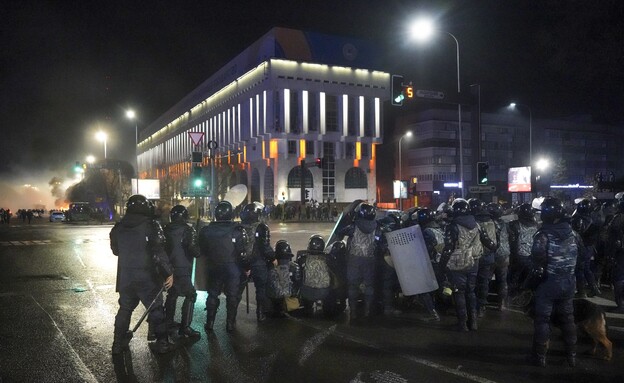 Kazakhstan's Interior Ministry data shows that since the beginning of the demonstrations, the worst violent incidents that have befallen the country in its 30 years of independence, 26 protesters-18 police and national guardsmen have been killed; More than 3,700 arrests have been reported on state television, as well as looting of stores. However, the shutdown of the internet network in the country since Wednesday makes it difficult to estimate the extent of the protest at this stage.