The Foreign Ministry announced today (Saturday) that Levan Kojiashvili A 22-year-old Israeli man was killed last night by gunfire in the city of Almaty in Kazakhstan, as part of the country's violent riots. The Ministry of Foreign Affairs, through the Department of Israelis Abroad at the Consular Division and the Israeli Embassy in Kazakhstan, liaises with his parents who are in Kazakhstan and his family in Israel, and assists in transferring the body for burial in Israel.
Lavan's family immigrated to Israel in the 1990s and was born in Israel, grew up and educated in Ashdod. He traveled several years ago to study dentistry in the country, and worked in parallel with his studies in the real estate business. He also had business activities in Israel.
Advocate Rostislav Edelstein from Ashdod, a family member who has known Lavan since childhood, praised him in a conversation with Maariv and said that "Lavan was shot near his home while driving to work, and was not connected to any demonstration. "Suddenly a burst of gunfire was heard and he was hit by two bullets." He noted that he was taken to a hospital, but there they were forced to determine his death.
"Two locals who were with him were slightly injured," he said, testifying that he was making every possible effort to bring the body to Israel by private jet. He later thanked the Foreign Ministry and the Deputy Mayor of Ashdod, Eli Nacht, for their personal involvement in the efforts. Edelstein added: "It is a great disaster. Only about a year and a half ago he married a Jewish Kazakh citizen and lived with her in Almaty. They have a six-month-old child."
The deputy mayor of Ashdod updated that Lavan's parents, Natan and Marina, had identified the body today. "The situation there is catastrophic, the morgues are full, there were about five hundred bodies. The whole family will return to Israel, the question is when," he stressed, "We hope they will be allowed to leave the country with the body – only transport planes are allowed to leave now." He added: "We are working with Netiv head Neta Briskin-Peleg who is assisting and waiting for approval. Communication with Kazakhstan is difficult – they have dropped the internet and there is no access to WhatsApp, but only to satellite phones."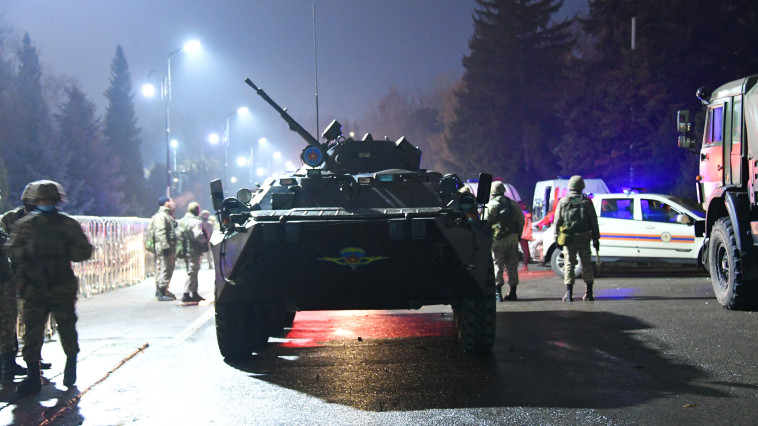 As you may recall, yesterday they issued a statement in the Foreign Ministry stating that they are closely following what is happening in Kazakhstan and hope for calm and restoration of order. "The Israeli Embassy in Nor-Sultan and the Foreign Ministry headquarters in Jerusalem are in direct contact with Israeli citizens in the country in order to assist them at this time. The good and strong relationship between the State of Israel and the Republic of Kazakhstan is based on warm relations At Central Asia and the founder of the CICA Forum for Peace, Security and Regional Stability, we look forward to restoring stability and calm in Kazakhstan soon. "
On Thursday, a travel warning was issued to visitors to the country. "In light of the severe riots that have taken place in Kazakhstan in recent days and the declaration of a state of emergency in the country, the Foreign Ministry today issued a recommendation to Israeli citizens considering coming to Kazakhstan to exercise caution and avoid non-essential visits to the country. , Delivered then.