An Afghan baby who disappeared after being transferred to American soldiers at the airport in Kabul, Afghanistan, during the Taliban's takeover of the country – was recently found and reunited with his family.The toddler's parents, named Suhail Ahmadi, Mirza Ali and his wife Suraya, handed him over to American soldiers when he was just two months old, fearing he would be crushed by the masses of people who left Afghanistan after the Taliban took control of her last August. They spent days searching for their little son, and even when they reached the Kabul airport fence – the toddler was not there, and they were told that maybe he was already evacuated from the area.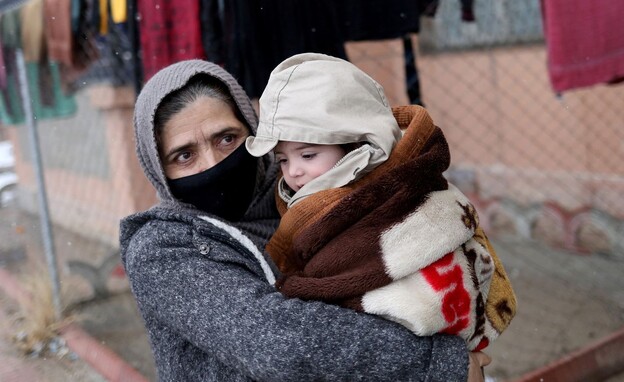 Little Suhil is in Kabul after a 29-year-old taxi driver named Hamid Safi found him at the local airport and took him under his wing. He said he found him crying on the airport floor the day he was separated from his parents: "If his family is found, I will give it to them. If not – I will raise him myself." Safi has three daughters, but he said his mother's big dream was to have a son too.
Last November, the story was published in the media, and some of Safi's neighbors revealed the location of the house in response to the article. The toddler's grandfather said he brought Safi gifts that included a slaughtered sheep and clothes, and even a payment of 700 euros, and asked him to return his grandson – but Safi refused.
After more than seven weeks of negotiations and begging, and even a complaint to the police about a kidnapping – the Taliban police arrested Safi and demanded that he return the toddler to his grandmother and relatives who are still in Kabul. Now, the Afghan family is trying to reunite Suhail with his parents who are in the United States.
The excited parents said they were very happy to meet their son. "There were celebrations and dances – like at a wedding," the grandfather said, adding that he cried. "Allah will bring you a son, not one – but several," the grandfather told Safi, thanking him and his wife for keeping the little baby.