Violent brawl on the parliamentary stage in Bolivia: Two MPs, from the opposition and the coalition, have clashed violently with each other over the turbulent political reality in the country in recent years. In a document published today (Wednesday) in the Reuters news agency, an MP from the opposition, Henry Romero, was seen severely harming a member of the Socialist ruling party – BUT, Antonio Colco.
In 2019, the country's socialist president, Ivo Morales, resigned following violent protests that erupted across the country over allegations that he won the election fraudulently and began his fourth term illegally and unprecedentedly. In the city of Seneca alone, near the capital, La Paz, some 33 people were killed in the violence.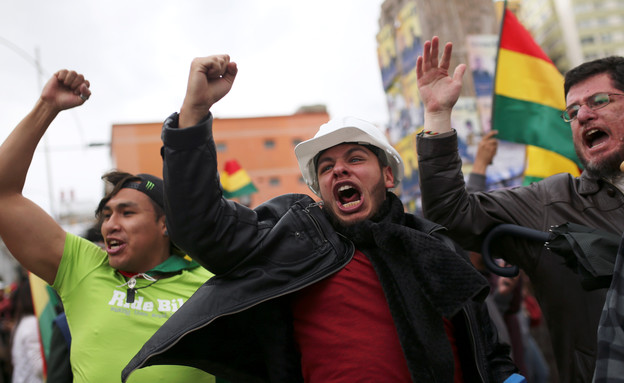 Last October, after 11 months in the transitional government, Morales 'former finance minister, Luis Arca, won the general election, paving the way for Morales' return home.
"We all want them to respect us, to stop calling us criminals, murderers and to stop taking advantage of the pain of the people of the Bolivian people who died in Seneca," Romero said after the beatings. "The law will have to clarify everything, as in all the tragic events that have taken place in the past and will take place in the future."