The war in Eastern Europe: A report based on a satellite photo of Kiev city center, carried out today (Saturday) reveals that no significant damage to infrastructure and buildings in the city has been identified. The image report of ImageSat International (ISI) shows that there was no indication that the international airport (Sikorsky) had been attacked and no damage to runways or planes was detected on the ground.
The report also shows that obstacles were placed on the runway by the Ukrainian forces, apparently in order to prevent the landing of Russian forces. Also, in the photographed area no presence of Russian army forces was detected, very sparse traffic of vehicles was observed within the city.
In addition, satellite images taken today at the border crossings with Romania and Poland show a heavy load of vehicles and traffic jams over 6 km long.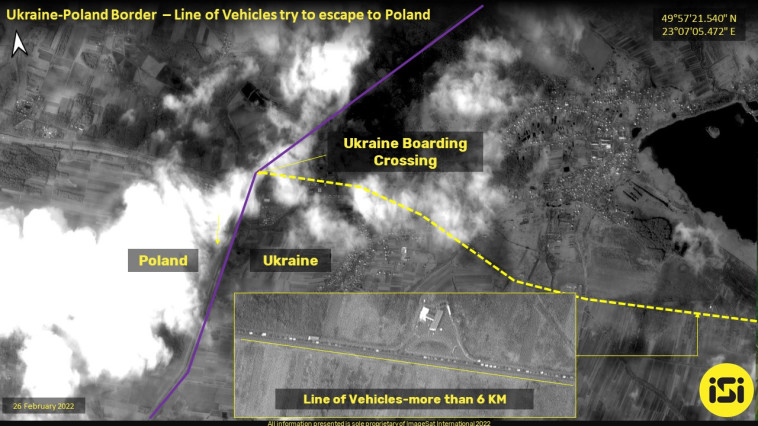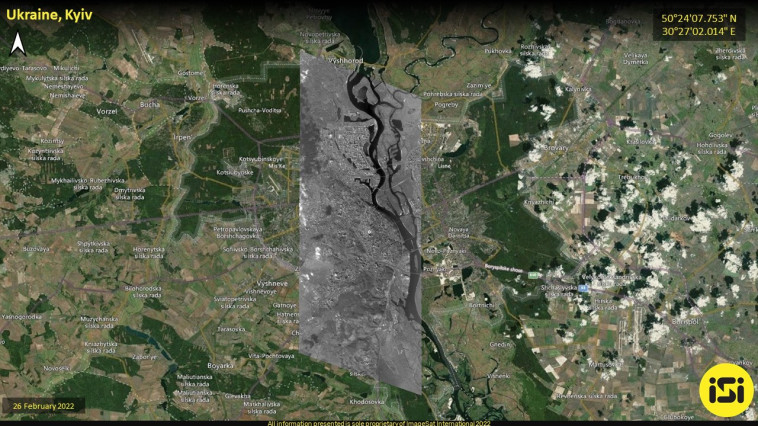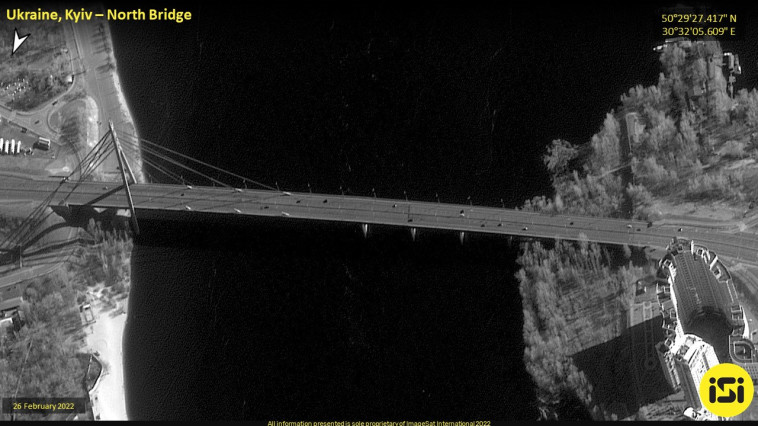 Satellite and intelligence solutions company ImageSat International (ISI).