The 11th day of the war in Ukraine: More than 4,000 people were arrested in demonstrations across Russia today (Sunday) in protest of President Vladimir Putin's invasion of Ukraine, according to data from human rights organizations and the Russian Interior Ministry. In Moscow alone, 1,700 protesters were arrested.
Videos posted on social media by opposition activists and bloggers show thousands of protesters chanting "No to war!" And "Shame on you!". In the city of Ural, the arrest of dozens of protesters was documented, and according to the records, one of the demonstrators was even beaten on the ground by police in riot gear. Also, a mural in the city in the image of President Putin was vandalized.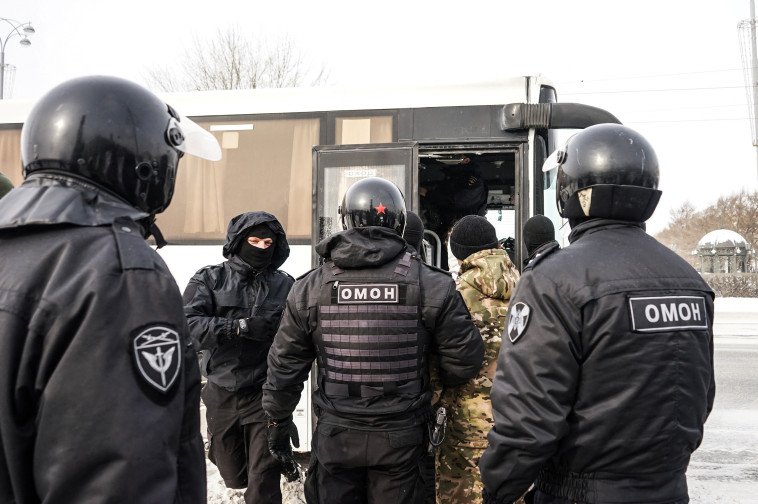 On the head of the bibists: Bennett has proved that the power of Israel does not depend on one personality or another
As stated, according to data provided by the Russian Interior Ministry, 1,700 people were arrested in Moscow, 750 in St. Petersburg and 1,061 in other cities.
The OVD-Info protest monitoring group said it had documented the detention of at least 4,357 people in 56 different cities and that more than 10,000 people had been arrested since the war began 11 days ago.
"The screws are fully tightened – in fact, we are witnessing military censorship," said a spokeswoman for the organization. "We are seeing quite large demonstrations today, even in cities in Siberia where we have rarely seen a number of such arrests."