Can not speak: The South Korean presidential palace has denied reports of a possibility of a summit between the two Korean leaders, with officials in the south providing new details on contacts between rival countries that led to the resumption of military communications lines after a break of more than a year.
Reuters quoted three South Korean officials as saying the two countries were working to promote a meeting between the southern president, Moon Jia.in, And the ruler of the north, Kim jong unHowever, the details have not yet been determined due to the corona plague. "A face.to.face meeting is the best thing, but we hope the situation will improve," one source noted. "If we can make the meeting and the North has the capacity to do so, it will make a huge difference and open many windows of opportunity, something to start talks with the US with," another source added.
The presidential palace in Seoul was quick to deny the publication and said it was "incorrect". According to President Moon's office, there have still been "no face.to.face discussions or virtual conversations" about holding a fourth summit between the leaders.
According to Reuters, representatives of the two countries are also holding talks on rebuilding the joint coordination office on the demilitarized border after the North Koreans blew up the building in June last year in protest that Seoul did not prevent regime opponents from throwing propaganda leaflets across the border.
The report also shows that Moon and Kim exchanged "positive" messages on more than ten occasions, following which a dialogue channel was opened between South Korean intelligence and Kim Yu.jong, Kim's sister who is considered the closest person to him. However, controversy over how Pyongyang would apologize for the explosion of the liaison office prevented progress in talks and so the parties have only agreed in the meantime on the renewal of military communications lines yesterday.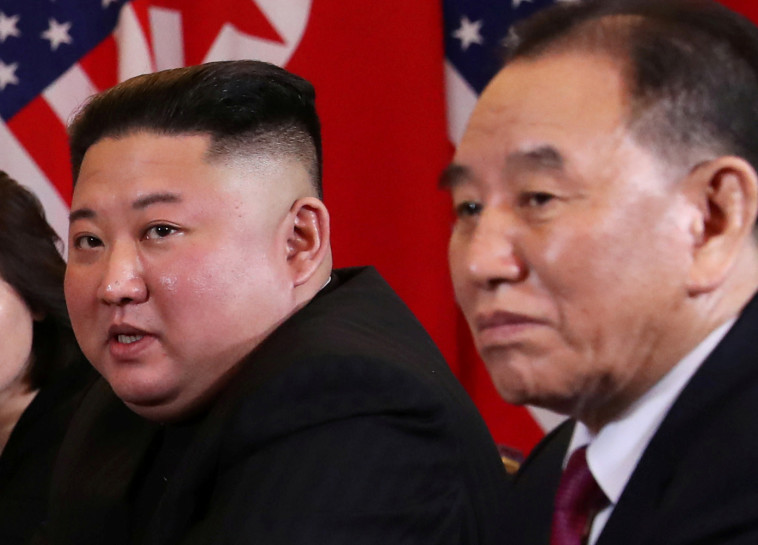 It is estimated that the change in the North Korean position, after insults and threats against the South and the US in the past year, stems from its response to the corona plague, the typhoons that hit the country last year and the worst economic crisis since the 1990s famine. Which resulted in the deaths of three million people, this time a lower number of people were reported to have died of starvation due to Chinese aid and the opening of emergency bases.