After almost completely avoiding public appearances since leaving the White House about four and a half months ago, the former president held, Donald Trump, Return to the forefront of the political stage with mass rallies and fundraising rallies. The stated goal is to help Republicans make a comeback on Capitol Hill in next year's midterm elections, but there is a consensus that Trump also seeks to prepare the ground for his re-run for the 2024 presidential election.
Tonight, Trump delivered the keynote address at the Republican Party convention in North Carolina and immediately began by describing the "state of the nation," as he sees it, blaming the president Joe Biden And the Democrats because they are degrading the United States.
"Our country is being destroyed before our eyes," he accused. "Crime is rampant, police units are being torn to pieces and funding is being taken from them. Do you believe that? Is this good politics, taking the money from the police? It's bad for our country. I said long ago they are evil, they are violent, in many cases they hate our country.
"Look at the border, it's wide open. Illegal immigration is rising to a level we've never seen before," Trump continued. "Drugs are coming in. Fuel prices are skyrocketing. Our industries are being hit by foreign cyber attacks. There is no respect for our country and our leaders. And our leaders are bowing to China. America is being humiliated in the international arena.".
Due to the growing demand for natural treatment for B-Cure laser pain in a special operation
Trump reiterated his unsubstantiated claims that he won the presidential election. "What happened to this country in the last election was shameful and everyone around the world laughed about it," he said. "We all know what happened in the election and we must not allow that to happen again," Trump added, noting that he supports Republican governors' moves to tighten election laws. "They saw what happened in the last disaster and they do not want it to happen again."
A significant portion of the speech was also devoted to the corona plague, with Trump once again taking credit for the rapid development of vaccines. He attacked Dr. Anthony Pauchi and said, "He's a great salesman, but not a great doctor." And the lab thing. "
In the shadow of investigations whether the corona virus came from a laboratory in Wuhan, Trump demanded that China pay compensation to the countries of the world for the plague. "The time has come for America and the world to demand compensation from the Communist Party of China," he read. "China has to pay, they have to pay."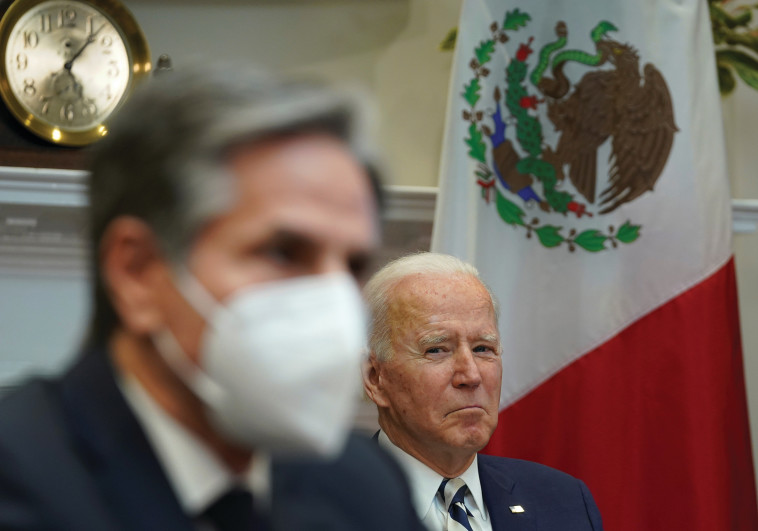 The former president also attacked Biden's foreign policy, including with regard to Israel during the operation in Gaza. "He criticized Israel while the Jewish homeland was under attack by thousands of rockets and missiles fired by Iran," he said. "It was a betrayal of Israel when you look at what happened in Congress. Until 10, 12, 15 years ago, everyone was with Israel. Today, I guess it's not in fashion.".
He also claimed that Baidan had already lifted sanctions on Iran and stated that he would reach an agreement with Tehran within just a week. "It could have been a great deal," he said. "Now, they're asking for money. Here we go back to that. Remember they got $ 150 billion and another $ 1.8 billion in cash? Now they want money. They never asked me for money. It's unbelievable, sad to see."
Trump also made no secret of his anger at the criminal investigations currently underway in New York against him and his family's business organization. "Lie after lie, corrupt investigation after corrupt investigation," Trump challenged, arguing that Democrats decided on the investigation because of the failures to oust him. "They will not stop until November 2024. They will not stop."