The 25th day of the war in Ukraine:
Authorities in the country reported today (Sunday) that Russia bombed an art school yesterday, in which about 400 people – women, children and adults – were hiding. Under the rubble, victims were found, but the number of casualties is unknown.
ongoing updates.
Ukrainian President Volodymyr Zlansky said Russia's siege of Mariupol was "terror that will be remembered for centuries to come," while authorities in the strategic port city reported that thousands of its residents were forcibly taken to Russia. Intelligence sources in the West claimed that the Russian army was not meeting the operational plans and was faltering on the way to achieving its goals. The British Ministry of Defense has expressed concern that "Putin is with his back to the wall so it may not be possible to predict what he will do next".
After U.S. President Joe Biden warned Chinese President Xi Jinping of the consequences if China provided material support for Russia's war effort, Chinese Foreign Minister said that Beijing "has always helped maintain peace and opposed the war" and that "time will prove "China is on the right side of history."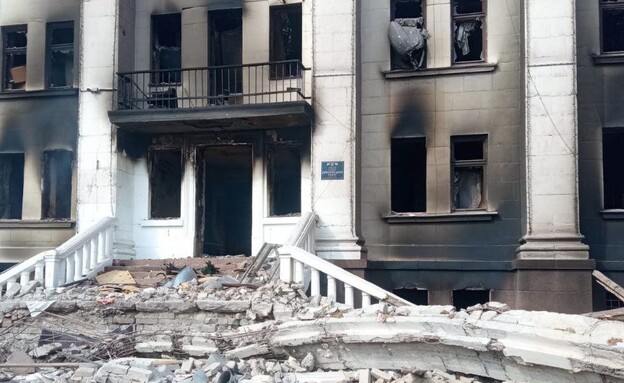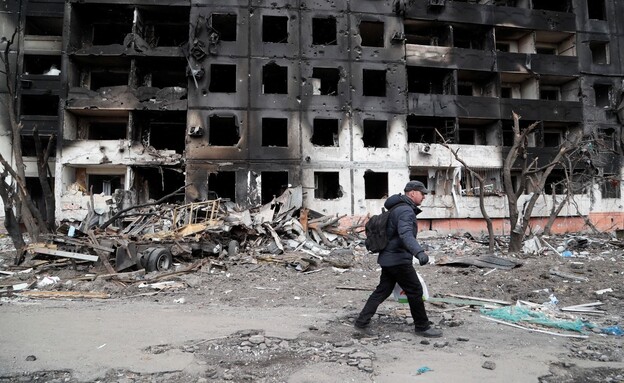 Russian Foreign Minister Sergei Lavrov announced yesterday that relations between Russia and China will only strengthen, following US attempts to end Chinese support for Putin. "At a time when the West is blatantly undermining all the foundations on which the international system is based, of course we – as two great powers – need to think about how to proceed in this world," Lavrov explained.
The war in Europe: minute by minute
12:45: Ria: Two civilians were killed in Ukrainian shelling in Alexandrovka, Logansk.
12:19: The Russian news agency Tass reports: More than 335 thousand people came to Russia from Ukraine, according to a source who knows nothing.
12:16: Report in Ukraine: Mariupol was shelled by 4 ships of the Russian Navy.
11:42: The Financial Times warns: Dairy prices may rise due to the war in Ukraine.
11:26: Authorities in Mariupol claim: Russian forces allow city residents who wish to evacuate to leave only for Russian-controlled territories.
10:04: Russia claims: We used a hyper-Sony missile again.
08:55: Report of the Russian edition of the BBC: A 9-year-old boy was killed in a shelling in the city of Kharkiv. According to the head of the regional military administration, another person was killed in the shelling yesterday.
08:54: Authorities in Mariupol: The Russians shelled an art school where 400 residents took refuge.
07:27: Chinese Foreign Minister Wang Yi stated: "Time will prove that China is on the right side of history. We will continue to exercise independent judgment based on facts and we will not accept any external pressure, baseless accusations and suspicions against China."

07:14: In Ukraine it is reported: Russian army battalions have stopped a convoy of buses advancing towards Mariupol in order to evacuate residents.
06:43: Ukraine has announced that it has blocked more than 1,500 Russian websites claiming to be spreading "propaganda and misinformation". In the Russian edition of theBBC It is written that these channels had an audience of about 15 million people. According to the Ukrainian police, the blocked content was evaluated and examined, after users reported the content and complained about it.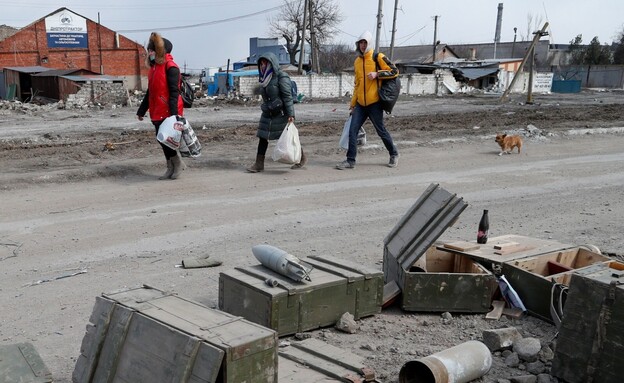 _OBJ
06:36: The Russian media reports: More than 75 tons of humanitarian aid have been delivered to Kherson residents by Russian forces. It has also been reported that the Russian military has a number of food packages containing essential products.
06:28: Russian media REN TV reports: Ukrainian forces fired in Lugansk 4 times tonight.
05:36: Alarms have been reported in many Ukrainian cities, including Kyiv, Vinnytsia, Khmelnytsky and Poltava.
05:51: The Ukrainian media "Today" reports: Australia will provide Ukraine with more than $ 50 million in aid, sending more than 70,000 tons of coal to it.