Madeleine Albright, an American diplomat of Jewish descent who was the 64th Secretary of State of the United States, passed away at the age of 84 after a battle with cancer.
"It hurts our heart to announce that Dr. Madeleine K. "Albright, the 64th U.S. Secretary of State and the first woman to serve in that capacity, passed away earlier today. The cause was cancer. She was surrounded by family and friends. We lost a mother, grandmother, sister, aunt and loving friend," her family said in a statement.
Below is a statement from the family of @Madeleine: pic.twitter.com/C7Xt0EN5c9
— Madeleine Albright (@madeleine) March 23, 2022
Albright was the first woman to serve as U.S. Secretary of State, was the face of U.S. foreign policy in the decade between the end of the Cold War and the Sept. 11 attacks, and helped navigate Western foreign policy after the Cold War. She was the most senior woman in U.S. administration history to date. That time.
She has served as Professor of International Relations at Georgetown University. She holds a Ph.D. from Columbia University and several honorary degrees. She also served as chair of the Board of Directors of the U.S. State Department. In May 2012, she was awarded the Presidential Medal of Freedom by President Barack Obama.
Albright was a key figure in President Bill Clinton's administration, initially serving as the U.S. ambassador to the United Nations before becoming the nation's senior diplomat in his second term. It advocated NATO expansion, pushed the Alliance to intervene in the Balkans to stop genocide and ethnic cleansing, sought to reduce the proliferation of nuclear weapons, and advocated human rights and democracy around the world.
It was the face of U.S. foreign policy in the decade between the end of the Cold War and the war on terror and the 9/11 attacks, an era that President Bush called "a new world order."
At that time the U.S. built international coalitions and occasionally intervened militarily to bring back autocratic regimes, especially in Iraq and the Balkans, and Albright – a self-identified "pragmatic idealist" who coined the term "assertive multi-faceted" to describe the Clinton administration's foreign policy – drew from the Clinton administration Who grew up in a family that fled Nazi and Communist Europe in the mid-20th century to shape her worldview.
"We see the United States as the 'necessary nation' when it comes to using diplomacy backed by the use of force to defend democratic values ​​around the world. ' 1998. "I know American men and women in uniform are always ready to sacrifice for American freedom, democracy and lifestyle."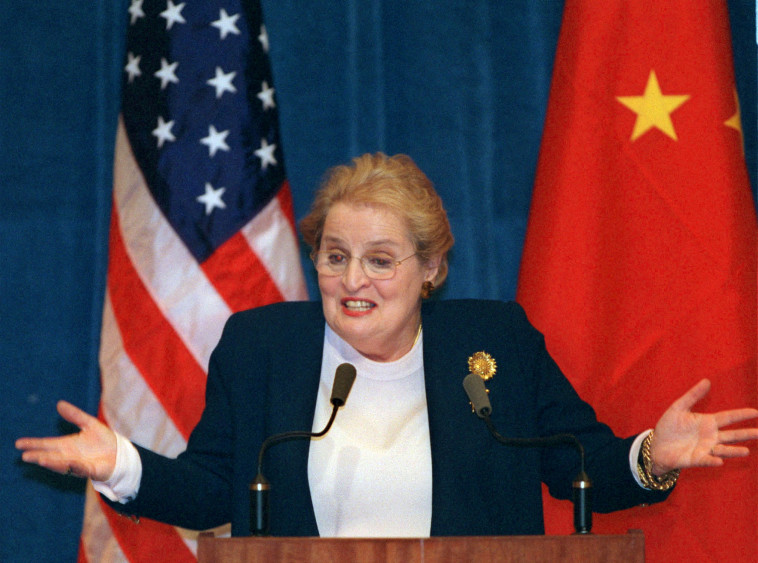 Albright was born Maria Jana Korbelova in Prague, Czechoslovakia, in 1937, to the father of the Czech diplomat Josef Korbel and her mother Anna (Spiglova). She grew up as a Christian-Catholic after her parents converted to Judaism in order to escape persecution. "Madeleine" was a French version of "Madeleine", a Czech nickname her grandmother gave her. Albright adopted the new name while attending a Swiss school.
From 1936 to 1939, her father was on a diplomatic mission to Czechoslovakia in Belgrade, Yugoslavia. Following the Munich Conference's decision on the partition of Czechoslovakia in March 1938, and due to her father's ties with President Edward Banesh, her family found refuge in London. Many of her Jewish relatives in Czechoslovakia perished in the Holocaust, including three who were murdered in Auschwitz. Despite this, she said that she only learned about her Jewish origins in adulthood.
After the war her family returned to Czechoslovakia, but they moved to the United States in 1948, after the Communists took over the country, and settled in Denver. Her father taught at the University of Denver and founded the International School there. Among his students was Condoleezza Rice, later Secretary of State.
Albright became a U.S. citizen in 1957. She studied political science at Wellesley College and graduated in May 1959. She married journalist Joseph Madil Patterson Albright. The couple had three daughters. They divorced in 1982. Albright studied and received a master's and doctorate from Colom University.
From 1976 to 1978 she was an assistant to Senator Edmund Musky and from 1978 to 1981 she was a staff member at the White House and National Security Council in Jimmy Carter's administration, and was responsible for foreign policy legislation. In 1982 she was appointed Professor of International Relations at Georgetown University. She has been selected as an Outstanding Lecturer four times.
In the 1984 and 1988 US presidential campaigns, Moshe served as an adviser on foreign affairs to candidates on behalf of the Democratic Party, who did lose the race, but this strengthened her public status as an expert on these issues.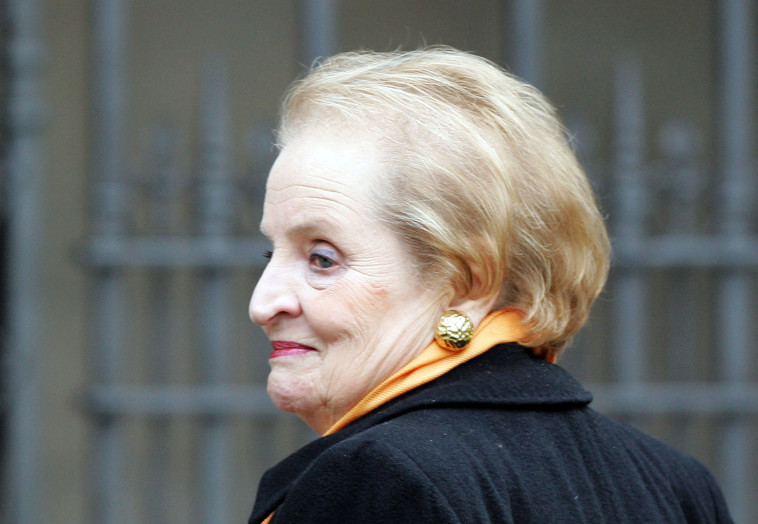 Albright was appointed United States Ambassador to the United Nations by Bill Clinton shortly after his election as President. This was her first diplomatic role.
Albright was responsible for changing the US position on issues related to Yugoslavia, an area it was well acquainted with. Kosovo Liberation Army. The operation involved large-scale bombing of Yugoslavia. Many Serbs saw Albright as hostile to Serbia.
During her tenure as Secretary of State, Albright worked to advance peace agreements in the Middle East. Among other things, she participated in the peace talks between Israel and the PLO that led to the Wai agreement and in the talks between Israel and Syria at the Shepherdstown conference. In 2000, Albright became one of the top Western politicians to meet with North Korean leader Kim Jong-il.
On October 25, 2005, Albright appeared as a guest star on the television series "Gilmore Girls." She played the role herself as she appears in Rory's dream as her mother, Lorelai, during a quarrel between the two.
Naamat chairwoman Hagit Peer on Madeline Albright who passed away: "She shattered glass ceilings for many women in her many years of activity and function as the first woman to serve as US Secretary of State. She was a friend of Israel and a fighter for justice and peace."