Two months before the Russian invasion of Ukraine: The British Financial Times reported tonight (Sunday) that the President of Russia, Vladimir Putin, Lost interest in the diplomatic efforts to end the war in Ukraine, and that his goal now is to occupy as much territory as possible in Ukraine. The Russian president, who has recently considered reaching an agreement with Ukraine, said he did not see any chance of reaching an agreement.
A source close to the matter said that "Putin sincerely believes in the reports that are heard on Russian television." Although Moscow and Kiev agreed on a draft agreement in the talks in Istanbul at the end of last March, the talks were halted after the President of Ukraine, Volodymyr ZlanskyAccused Russia of committing war crimes against civilians in Bocha and Mariupol.
Meanwhile, the Russian president declared that "peace efforts have reached a dead end" and was agitated after Ukraine sank "Moscow", the Russian Navy's flagship in the Black Sea. The source added that "Putin had hopes of reaching a deal. After the sinking of the ship, Putin intended to sign a certain document, but after hitting the ship, he did not look like someone going in the direction of victory, and as a result he felt humiliated."
However, Ukrainian and Western sources constantly questioned Putin's devotion to the peace talks, suspecting that this was a method of gaining time for the Russian offensive in Ukraine. Putin seems to have a distorted view of what is happening in the battle. Russian sources said Putin had insisted, without any proof, that his forces had not deliberately harmed civilians, in an attack on the Azobestel metal plant. Zalansky also warned that he did not intend to continue negotiations if the besieged people in Mariupol were executed.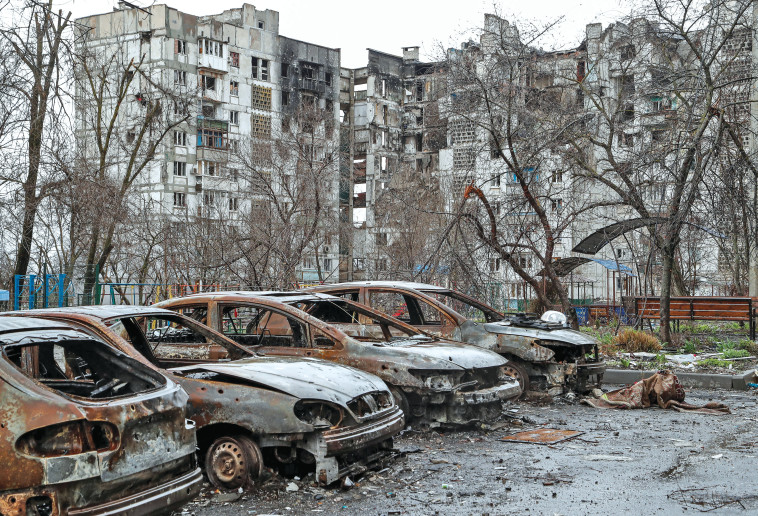 As for further attempts to reach a ceasefire, other mediators such as the President of the European Council, Charles Michelle And the Jewish billionaire, Roman Abramovich, Tried to persuade Putin to break through the deadlock in the negotiations between the countries. At the same time, Putin informed Michelle last Friday that the talks had been halted at the fault of Ukraine, which "built a wall" between the parties. The Ukrainian president, for his part, said he needed further talks, but also said that "Ukraine will not continue talks if the Russian authorities in Kherson's occupied southern region hold a referendum among separatists."