Change of direction in combat:
The United States and its allies have in recent days decided to step up the military support they provide to Ukraine. A few days after it was reported that Russian President Vladimir Putin had lost hope of reaching a political solution, it is now clear that the US and other NATO countries The more you inflict the most severe and severe damage they can inflict on Russia and its military.This morning (Tuesday), US Secretary of Defense Lloyd Austin hosted defense ministers and senior military officials from more than 40 countries at the US military base in Rammstein, Germany. Austin is determined to mobilize as many countries as possible for the US position because now there are several steps to be taken in the military support that the West provides to Ukraine – with the understanding that this support will lead to very severe damage to the Russian army.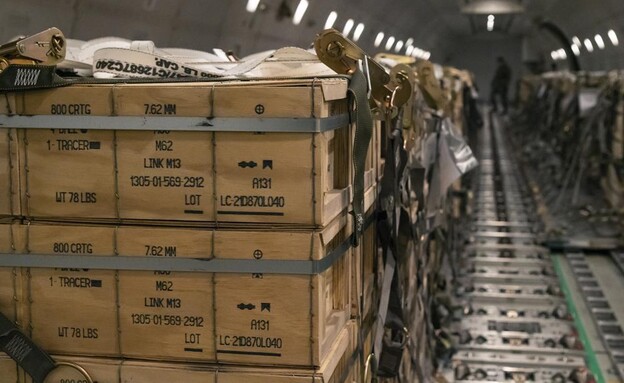 Yesterday, Austin provided the best evidence for him to change direction and thought, after saying after a visit to Ukraine with Foreign Minister Anthony Blinken that the United States "is interested in weakening Russia." To harm Russia, not the American interest in helping Ukraine.
"We want to see Russia weaken to a level where it can no longer do what it did to Ukraine," he said. He added that Washington wants to ensure that Russia will not be able to renew its capabilities and means that have been dramatically damaged in the war so far. His remarks came after he and Linken announced further military aid to Ukraine, when just over the weekend President Biden himself announced $ 800 million in military aid. So far, US aid to Ukraine is approaching $ 4 billion.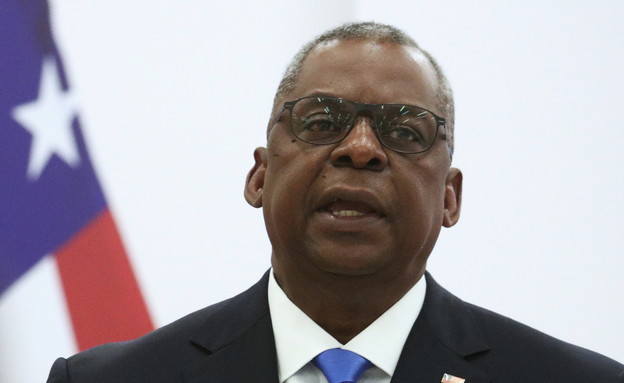 Russian Foreign Minister Sergei Lavrov said yesterday that the increase in arms shipments from the West to Ukraine means that NATO is turning the war in Ukraine "practically" into a "proxy war in Russia". A nuclear war".
Defense Secretary Austin told his counterparts at the meeting that the US wants to "push as hard and as fast as possible for us to give them everything they need." He added that the Ukrainians can win "if they have the right equipment and support." We are going to continue to do everything in our power to ensure that they get it. "Austin also referred to the post-war days, saying that" Ukraine must be prepared for all the challenges it faces in the future as well. "
As part of the aid announced yesterday, the State Department in Washington announced that it would provide Ukraine with artillery weapons, missiles and grenades at a cost of about $ 165 million. At the same time, in recent days a shipment of weapons has arrived in Ukraine, which includes, among other things, special UAVs (Phoenix Ghost) – Specially developed by the US Air Force, and reportedly "specially and precisely adapted to the war needs of Ukraine".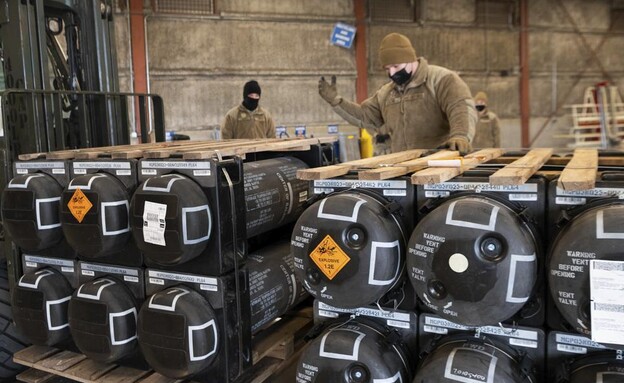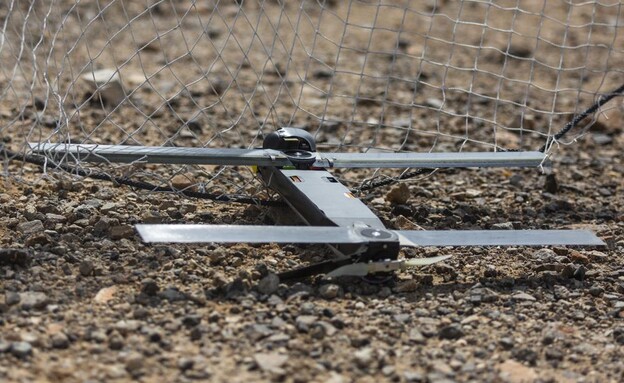 One important country that the Americans already seem to have succeeded in convincing is Germany, which announced this morning that it would supply Ukraine with tanks and anti-tank missiles. According to the report, Germany will supply dozens of heavy tanks with radar systems, designed for air defense purposes, among other things. – A move that drew criticism and ridiculous reactions around the world.
JUST IN – Germany set to supply technically refurbished Gepard anti-aircraft tanks to Ukraine (dpa) pic.twitter.com/PlSqunCBHs

— Disclose.tv (@disclosetv) April 26, 2022
British Defense Secretary Ben Wallace also joined US Secretary of State Austin's assessment that there is now an opportunity to take advantage of the heavy blow suffered by the Ukrainian army in the two months of the war in Ukraine so far – to now increase the intensity of the attacks. He said he believed at least 15,000 Russian soldiers had been killed in the fighting so far. This estimate joins previous Western estimates that so far the Russian military has lost tens of thousands of soldiers killed, wounded and captured by the Ukrainians.
The aggressive stance on the part of the West comes after even in the victim has recently diminished the assessment that any political and diplomatic solution is "invisible" at this stage. More and more Westerners are joining estimates that the Russian war in Ukraine is expected to be protracted and not end before the end of 2022 at the very least. As a result, it is clear that many now understand the need to step up the armaments effort for the Ukrainian army – which has so far won much praise for its ability to withstand attacks by the Russian army and thwart many of its targets, but is also eroding.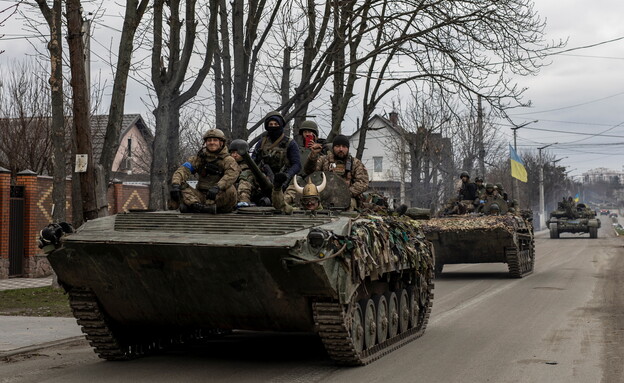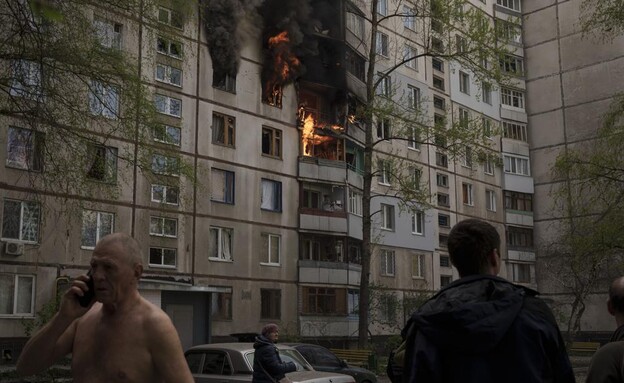 A spokesman for the U.S. National Security Council this morning referred to Austin's remarks yesterday, trying to say there was no real innovation, and that it was a refinement of the clear US position for months: to make the Russian invasion of Ukraine a strategic failure. "We want Ukraine to win. "And one of our goals is to limit Russia's ability to do something similar again, so we are arming Ukraine in such a way."
US experts explain that the change in trend leading the US is a consequence of recent weeks, after initial fears arose in Washington and other countries about the possibility of escalating the war against NATO countries – if they provide Ukraine with advanced offensive weapons in large quantities. Another reason for the change is the growing fear that Putin is now not at all interested in settling for the occupation of Ukraine and intends to continue the campaign in the direction of other countries as well. A senior British diplomat told the network CNN Because they are now interested in doing what they did not do to Russia in 2014, having annexed the Crimean peninsula.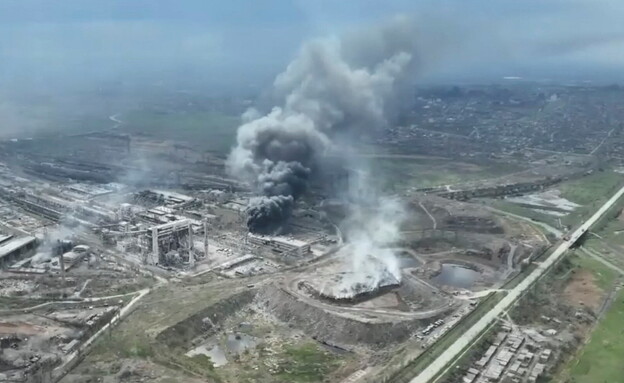 "Even if in the end a certain arrangement is reached in which Putin will receive at least part of the Donbass region, as he seeks to achieve, and everything will go smoothly, logic will dictate that it does not end there in the long run," the senior official said. "Therefore, what we can achieve now off the battlefield is not only a short-term victory, but also a long-term strategic achievement."
Recently, and especially after the revelations of the horrors of the massacre in Bocha and the continued ruthless Russian siege on Mariupol, the US and Western countries understand that they want to cause Russia to be hit hardest both economically and on the battlefield. The cruelty of the Russian army will stop forever, according to several Western sources interviewed by several media outlets.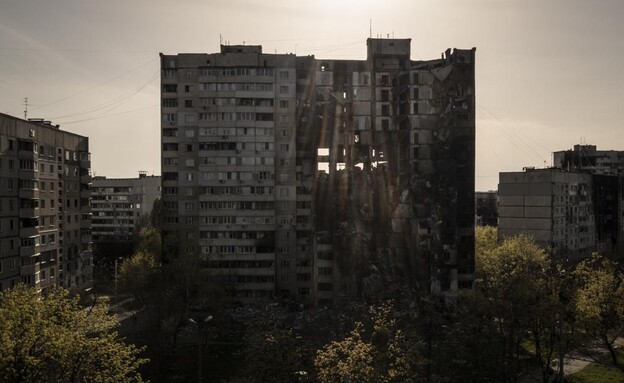 _OBJ
In the West, armaments are being accelerated for the Ukrainian army and are now supplying Kiev with much heavier weapons and ammunition and those perceived more as "equality-breakers." At the same time, further sanctions are being imposed on Russia, such as Biden's announcement over the weekend that Russian vessels will not be able to dock in U.S. ports. Ukraine – The West also understands that it is time to step up the fighting and efforts to harm Russia.