Despite estimates that on May 9, the most prominent holiday in the Russian calendar in which the country marks the Nazi surrender in World War II, the Russian president planned, Vladimir Putin Presenting a victory over the Ukrainian army as part of the invasion, recent intelligence assessments present a different picture, according to which Russia does not meet the schedule it has set for itself.
According to an update from British intelligence, at the beginning of the invasion Russia deployed more than 120 tactical fighters, constituting about 65% of the total ground forces in its possession. It is estimated that now, about two months since the start of hostilities, more than a quarter of those have lost significant power. It was further revealed that the elite units of the Russian army, including the Paratroopers (VDV), were completely exhausted and may take years to rebuild.
The British intelligence report also published a map, which is updated daily, detailing the state of the Russian forces vis-à-vis the Ukrainian ones. According to the report, most of the Donbas region is under Russian control, while in Kharkov and Mykolayiv in particular, progress has been made in favor of the Ukrainians.
Air Force Flight 2022: When Will the Planes Pass Over You?
The illegal and unprovoked invasion of Ukraine is continuing.

The map below is the latest Defence Intelligence update on the situation in Ukraine – 2 May 2022

Find out more about the UK government's response: https://t.co/bPVxJqq2E1

🇺🇦 #StandWithUkraine 🇺🇦 pic.twitter.com/fi0dNvWgKL

— Ministry of Defence 🇬🇧 (@DefenceHQ) May 2, 2022
Last night, British intelligence noted that Russia apparently aims to target the economy of Ukraine's southern region, especially in Kherson, in the long run, after the denial of the region's return to Ukrainian control. "Since Kherson's capture 'in early March, Russia has created legitimacy for its control of the city and surrounding areas, through the establishment of a pro – Russian government," the British Ministry of Defense said.
"Russia's continued control of the region, as well as its means of transportation, will streamline its ability to advance north and west in order to improve its control over the Crimean island life," it was claimed.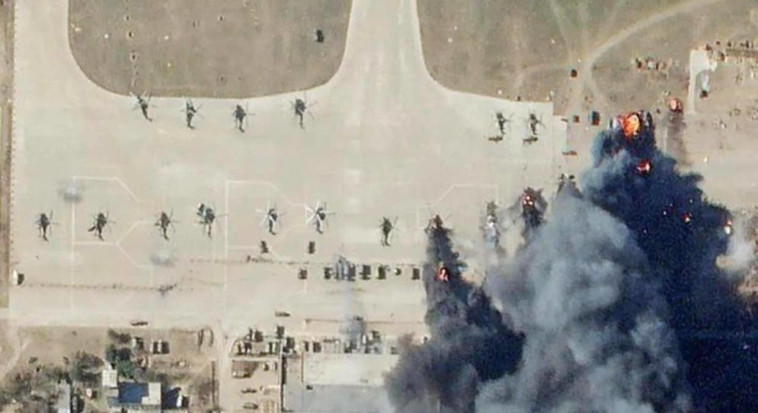 It was also believed in British intelligence that Russia was striving in the near future to correct the problems that had "limited" it so far, by geographically concentrating the fighting forces. To do so, it was forced to merge and reactivate units that had thinned out in terms of their forces, or failed to advance alone on the northeastern Ukrainian front.
Furthermore it was argued that lack of skill among certain units as well as inconsistency in air support, left Russia unable to properly carry out the battles on the ground as well.