Shocking documentation:
A nursing elderly resident of Shanghai was pronounced dead earlier this week, wrapped in plastic bags and already being led towards the car that was supposed to take him to rest forever. But then the team that handled the incident discovered that the "body" in their hands was still alive – and the story took an unusual turn.The dramatic moments were recorded by an anonymous person who was in the area, apparently in a nearby building. In the creepy video, which quickly spread on Chinese networks and was also published on CNN, you can see how the staff members notice the terrible mistake and open the bags that wrapped the elderly man.
During the video, the photographer was heard saying in Chinese that "the nursing home is full of chaos. They sent a living man to a car to transport bodies and said he was dead. The burial team says he is still moving … it's really irresponsible," according to a CNN translation.
The criticism from the residents – and the people who paid for the default
CNN also noted that following the incident, the doctor involved in the incident was suspended and taken for questioning, according to the Chinese newspaper Global Times. Three other officials paid for the incident, and the director of the nursing home from which the elderly man was taken was also fired. District authorities responded to the incident and updated that the elderly man is now in stable condition, after his life was apparently saved at the last minute.
The video was released in the shadow of a closure imposed in Shanghai since March 31, in which nearly all of the 25 million residents of the giant province were required to stay at home. These days, the closure still applies to more than 8 million residents who cannot get out.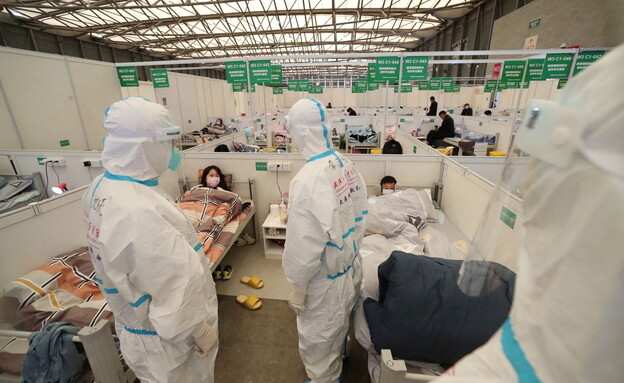 Several posts from the Chinese social network Weibo were cited on CNN as an example of the great anger the refrigerator has provoked among residents amid severe restrictions in the area and the feeling that the Chinese government is failing to provide a sense of control over the situation or even access to basic food and equipment. "This is considered premeditated murder," wrote one surfer. Another user claimed that "the problems in Shanghai this time were fully exposed", and another response said that "the government does not care".