Containers containing sacks arrived at the company's factory in Switzerland – but then workers discovered that instead of coffee, they received a shipment of cocaine. The concept, in the EU published a report and warned: "Europe becomes the center of cocaine trade"
Instead of sending coffee – received drugs: Swiss police this week seized a shipment of more than 500 kilos of cocaine – worth more than $ 50 million. The shipment was located at the Nespresso factory in Switzerland, after workers identified in the coffee bags that they had received "unspecified white matter" and reported it. Police collected the substance and said it was cocaine: "They were intended for the European market." According to authorities, the drug did not come in contact with the coffee produced on the spot. In the shadow of the big picture, the EU published a report on the subject and expressed concern: "Europe is becoming a center for the production and transportation of cocaine – in addition to being a major consumer in the market."
The big cocaine shipment arrived at the Nespresso factory in the Swiss town of Romont on Monday, so the factory reported "undefined white matter" found in bags of coffee beans that had just arrived. The police arrived at the scene and from an analysis of the powder, they came to the conclusion that it was cocaine. A search of five containers delivered to the factory that day found more than 500 kilograms of drugs hidden inside them..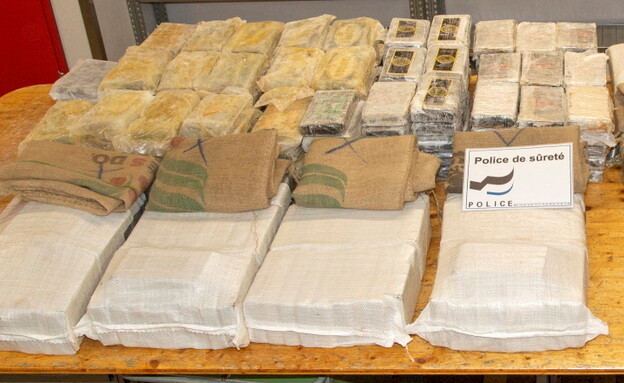 A preliminary investigation by local police reveals that the coffee bags in which the cocaine was hidden came from Brazil. "The market value of the seized cocaine is estimated at more than $ 50 million," police said Thursday. "It seems to be aimed at the European market. "
In the shadow of the seizure at the Nespresso plant, the European Union published a report on the subject and expressed concern that Europe is becoming a center for the production and transportation of cocaine, in addition to being a major consumer in the market. According to the report, after cannabis, cocaine is the most consumed drug in Europe and there are millions of consumers across the continent. ""More production is now taking place within Europe as well, which indicates changes in the region's role in international cocaine trade," the report said..
According to the data collected, Belgium is at the center of the cocaine industry in Europe. Belgium is the country that caught the most cocaine shipments in 2020, the last year for which data are available, totaling 70 tonnes, mainly in the port of Antwerp. It added that "cocaine imported into Europe from South America is increasingly being imported to other parts of the world, particularly the Middle East and Asia, making Europe a major point of shipment of drugs originating elsewhere."