Flight prices continue to rise and are expected to reach record levels this summer. The main reason for this is that tourists from all over the world are eager to go on vacations after the last two years, demand is rising rapidly, and the aviation industry is working hard to meet the new demands.During the epidemic, airlines experienced severe difficulties in the history of civil aviation, and were forced to make drastic changes in their operations. Because travel restrictions have been lifted in recent months, the industry can barely keep up with the new demand and as a result there are long queues, congestion at international airports and cancellations of thousands of flights around the world.
While short-haul airline tickets may still be sold at low fares, most long-haul flights cost at least $ 100 and often much more, with a future increase expected to amount to tens of percent. In a conversation with investors, the CEO said Delta Airlines American, Ed Bastian, that ticket prices will continue to climb in the coming months: "We anticipate that pricing this summer will probably rise by 25 to 30 percent on average." He added: "We have never seen anything on such a scale."
The growing demand for flights is one of the reasons why flights are so expensive, but it is an overall trend that comes from a combination of several factors together, which lead airlines to claim that price increases are out of their control and an inevitable incarnation of expenses they must pass on to consumers.
Persistent shortage of flight crews and pilots
During the epidemic, airlines were forced to release a large portion of their crews. Among them are flight attendants, pilots and ground workers. British AirlinesFor example, cut about 10,000 workers during the plague, while EasyJet Fired a third of her workforce. By the end of 2020, tens of thousands of employees in the global aviation industry have lost their jobs.
The shortage of manpower has led to a series of problems faced by airlines to date, including long queues and congestion, poor customer service handling and public outrage that harms the oil. Although airlines are busy recruiting new employees at this stage, employing people in the aviation industry takes longer because of security checks and additional bureaucracy that takes weeks or months to process.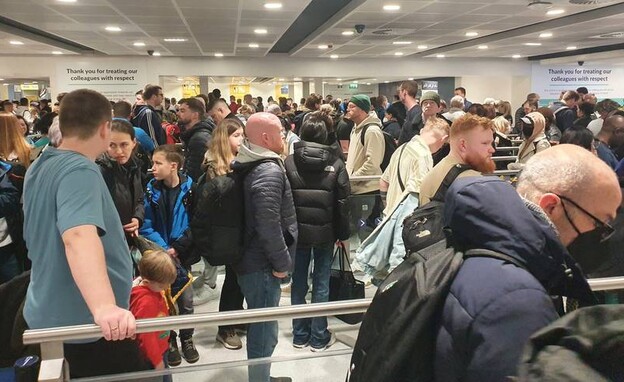 Cancellations of flights on the right and left
The extensive layoffs meant that some airlines had no choice but to cancel flights. Airlines had to make huge adjustments because of the shortage of manpower. We are talking about thousands of canceled flights, rebookings and delays, as well as reduced flights to destinations – all of which cost the airlines billions of dollars in losses.
Scandinavian Airlines (Scandinavian Airlines), for example, canceled about 4,000 flights during the peak season between May and August due to a shortage of manpower. At the height of the epidemic, the company made the decision to lay off 5,000 employees. The airline serves countless flight paths, but now it is also facing a severe shortage of pilots. All of these make every company flight a rather rare commodity that leads to a dramatic rise in skyrocketing ticket prices.
On the other hand, EasyJet has decided to reduce the number of passengers by removing seats from its aircraft. The law requires that for every 50 seats on the flight, there must be one crew member on board. By reducing the number of passengers on flights, it is possible to fly with a limited staff and save on expenses and recruitment of employees without canceling more flights than the company has already had to cancel.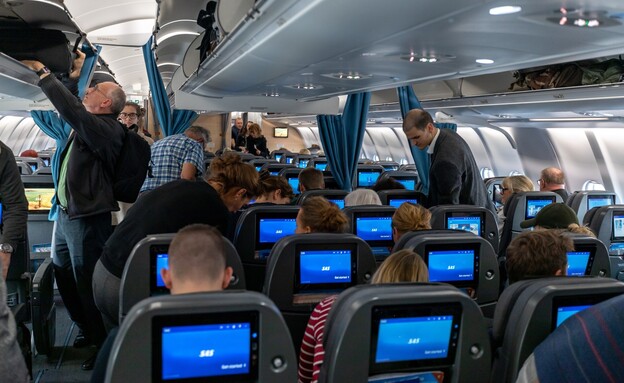 Even on the part of the airports the picture is not simple, and they experience huge congestion that forces them to contact the airlines and change procedures. airport Schiphol In Amsterdam, one of the busiest in Europe, has asked airlines operating in its field to cancel flights or divert them to other ports. This is just one of many airports in Europe where there have been complaints about long queues, all caused by a shortage of staff.
While airports are struggling to re-recruit crews ahead of the busy summer season, their efforts are not enough. With more job vacancies than job seekers, the task of recruiting becomes increasingly daunting in the shadow of the demand to meet the high demand. As a result, delays and rescheduled flights are causing a further rise in costs for airlines, which in turn is rolling over consumer spending.
Sharp rise in demand for flights
At one of the deepest lows during the epidemic, the number of flights almost crossed in 2021, dropping from 11.1 million flights in 2019 (pre-epidemic) to 6.2 million in 2021.
This year we are seeing a steep rise in demand for flights and especially for leisure travel which is on a leapfrogging trend as people are eager to book tickets to their favorite destinations and make up for lost time during the plague. People are excited to experience summer on vacation again after two years.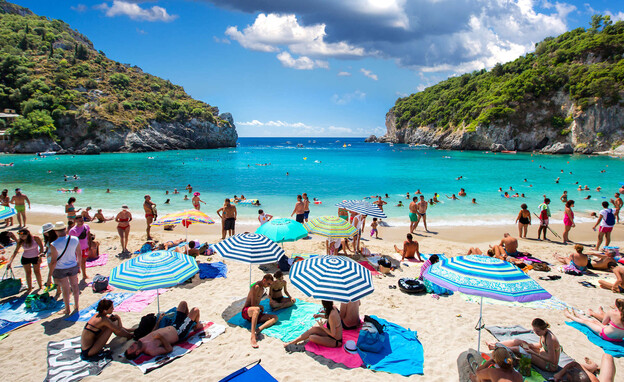 As governments around the world began easing travel and border restrictions, airlines were offering tickets on sale and discounted fares in desperate steps to get passengers on board. Currently, the high demand means that airlines do not have to create additional demand by keeping prices particularly low.
An increase in demand for flights, together with a shortage on the supply side, lead to an increase in prices. It's simply the law of supply and demand that does its job with a growing number of passengers who are still willing to pay higher than usual fares. Therefore, there is no need on the part of airlines to generate demand by lowering prices.
Costs in fuel prices due to the ongoing war
Airplanes can not fly without fuel, and when it comes to fuel the world is very dependent on Russia. Due to the ongoing conflict between Russia and Ukraine, fuel prices have skyrocketed worldwide. In fact, one of the major expenses of airlines is the cost of fuel, which accounts for about 10-12 percent of operating expenses. With rising fuel prices, airlines have no choice but to raise the price of airline tickets.