After two years in which global tourism has dealt with the corona crisis, the world is returning to the familiar trajectory of congestion at airports, full hotels and crowded beaches. But alongside the excitement of returning to all those destinations around the world, there seems to be something that will probably always stay with us – the sting of tourists.Tourists are often the favorite targets of local crooks – who do not know the area and do not know the customs, and probably carry a lot of cash with them. Even the most experienced travelers can end up as victims of scams, so it is important to know what types of scams exist around the world.
Just for that, we decided to check with the help of the community of surfers of "Secret flights" On Facebook, what stings they encountered during the holiday. A post posted on the Facebook page read: "Sting caution! Tell us about the most annoying sting you have encountered abroad and you would like to warn others against it! ". There were more than 950 responses to the post, in which the surfers flooded various stories that they experienced firsthand and that you should also get to know.
Making a round of you: Scam taxi drivers abroad
One of the types of stings that recurred in reactions over and over again was how not – the classic taxi sting. Taxi customs who travel extra long distances, those who exchange bills quickly and claim not to have received enough money and even those who simply drive to another destination on purpose.
Referring to the issue, Kobe wrote that while traveling in Italy a taxi driver managed to sting him after demanding an additional payment: "A taxi driver in Rome. A trip that cost several tens of euros. We paid 200 bills but he changed the bill to 20 and demanded extra money. "He started shouting and threatening to call the police. He managed to undermine security and sting … Next time they say out loud here is a 200-bill."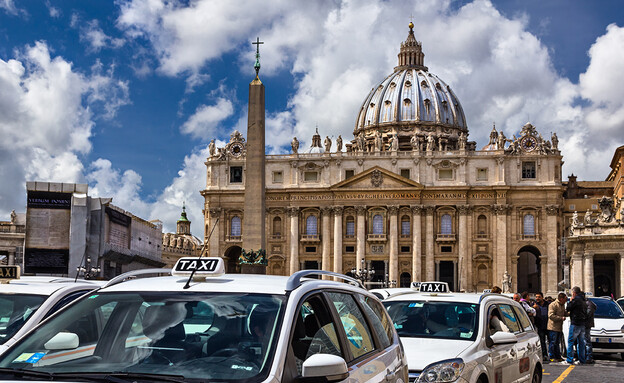 "Taxi drivers are known to take you to their acquaintances' store and there they are all cheaters"
Rochelle also told of a sting she experienced, but this time while traveling in Thailand: "We traveled for fun in Bangkok and a taxi took us to a luxury jewelry store. There was amazing jewelry and I decided to buy myself a necklace with stunning ruby ​​stones! I was happy to find out "A beautiful necklace! We got out of there and continued walking in Bangkok. After about an hour I sat and waited for my husband on the stairs in the scorching sun. Then I noticed that the color of the ruby ​​was not uniform, I scratched with my nails and discovered transparent plastic pieces painted with marker."
One of the surfers responded to this and said that this is a common phenomenon: ""In Bangkok it is known that taxi drivers take you to the shop of their acquaintances and there everyone is cheating, you ask about what place, they say Buddha every day everything is closed, I will take you to an open place and that of their acquaintances."
One of the most well-known methods of stinging taxis, is of course extending the route of detour while the meter continues to work. This is what happened to my father's friends, for example: "I was in Japan on a business trip, we went to one of the very touristy places there and two friends who were with us wanted to go back and get on a taxi that looked a bit old (in Japan mostly new and sweet) after 15 minutes. "They did not arrive, they made a 40-minute drive in an hour and a half. It was really surprising because in Tokyo there is almost no crime unrelated to Yakuza."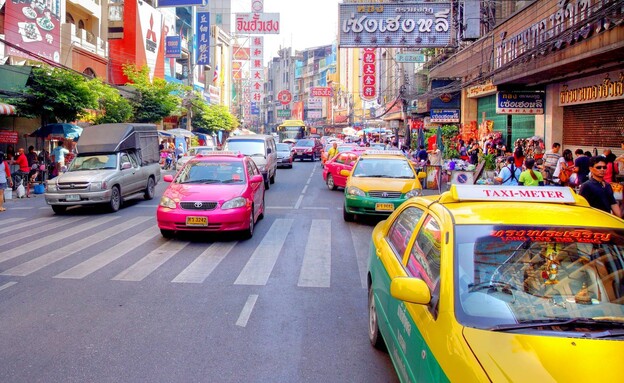 Innocent (not) smile: No free gifts
The tourist centers of the world are full of countless crooks who will first offer a free service, an experiential photo or a gift that usually starts with an inviting smile, but ends with a stubborn demand for payment.
In Dotan's case it was a local woman who came to her aid first, but not without asking for compensation: "In Washington DC on the subway a lady approached when we got involved with the ticket machine and helped us. When the surplus came out of the machine she just took it (it was a big bill, so much surplus) And she said it was a charge for her help. "
Kimi also warned of being stung with a pleasant start: ""In the markets in Morocco, there are women who will start developing a conversation and then draw on your hand with henna, and will not stop asking them not to… and then demand $ 30 for it and will not let you go if you do not pay."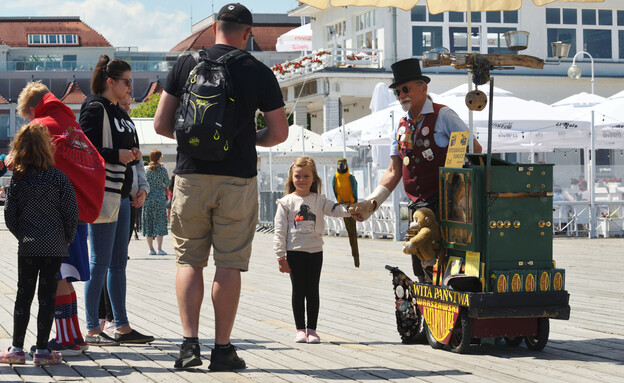 "No one will just be photographed with his parrot / monkey / doll, no one will give a gift bracelet and no braids will be caught for free on the beach"
Another method of stinging tourists that recur in user comments is to demand payment after a photo of a site, person, animal and more. Tal responded: "We are being photographed at the 'Victory' gate in Berlin. Some holiday grandmother pushed us for a picture, and then she started demanding money from us. I gave her a euro for the effort and she started cursing us and shouting, I called the policeman who was nearby and he threw her "We saw her twice more during the trip and she walked away from us every time."
"I've never fallen for it but I see so many tourists, even Israelis among them, who do not understand that there is no such thing as free," Natalie wrote, adding, "Free braids at the beach (these are all real examples I've seen). And if you already feel like doing it then you will know that you will have to pay for it or politely refuse."
Smile, you ate it: Stinging tourists in restaurants
One of the main focal points for sting tourists is in restaurants, some of which take advantage of the fact that their guests do not speak the local language, do not yet master the local currency or are just hungry enough to miss all the signs of impending fraud.
"In Tommy Georgia. Entering the club and sitting at a table, a waiter starts filling the table with mazats without ordering anything. In the end we got a bill of 1200 shekels," Nir wrote and continued, "We did not agree to pay even when they threatened to call police. "We told them we were talking to friends who would call the police. They closed with us for NIS 100 and happily removed us from there. It turns out that this is a well-known phenomenon there."
Nofar noted in her response that "in Prague bread is served to the center of the table, it looks like it is at the expense of the house. For them the default is that you ordered bread. You should ask to vacate it or just not touch it."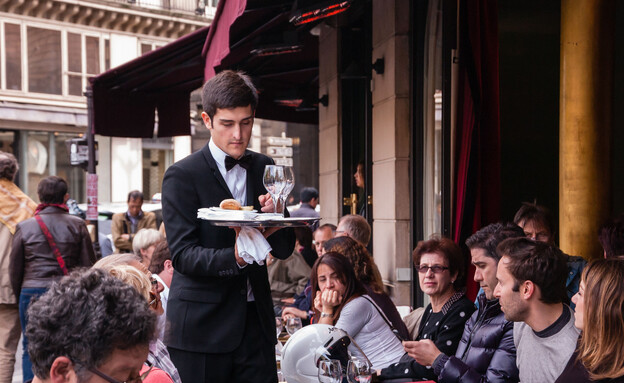 "We paid 100 euros for two dishes and a drink. Bread was pushed for us without our request and charged us twice. I asked for water in a glass, they brought two bottles and they opened it straight away so we could not return it."
In Dalia's case, the amount they demanded at a restaurant in Paris amounted to several hundred shekels for products she did not ask for: "We were freshly engaged and for the first time we did not check place rankings on Google and flowed. We paid 100 euros for two dishes and drinks. "Bring two bottles and straight open it that we can not return. A real sting clear to tourists who come and enchant from Paris who do not pay attention and do not shrink on a bottle of water here or bread there will be an additional charge. Of course the prices were inflated at the end.
Cops and Thieves: Sting on uniform
Most uniformed policemen will be the first stop of the tourists who have just been stung. But in some cases it is precisely those dressed in local police uniforms who will be the crooks themselves. If it's soothing in any way, they're probably not cops at all, of course.
Thus, Shir recounts a sting her father and friend experienced while traveling in Spain: ""A story that happened to my father and a good friend years ago in Spain: a man who was wearing a police uniform and even presented a certificate, asked them to see passports, and took my father's friend's credit."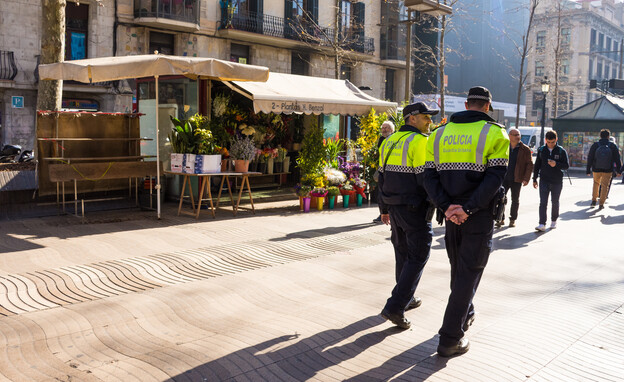 "Someone pretended to be an undercover policeman in Prague, asked for the passport and refused to return it until we were paid money. A policeman passed by, I raised my voice and he returned the passport in a panic and ran away."
It also happened to Maor that during the trip he met "policemen" who demanded to make sure he was not carrying drugs: "In Barcelona where tourists do not come to him about 10 years ago. Two people approach me and my friend on the street corner presenting police certificates. "Check our money, which is not counterfeit. They deftly go over the bills and return them to their wallets, leaving us safe. We check the wallets, then find out that we are missing some bills."
It turns out that this is a well-known method that takes place in many countries around the world, with the crooks taking advantage of the fact that tourists trust that they are indeed police officers for everything. "Someone impersonated an undercover police officer in Prague, asked for the passport and refused to return it until we were paid money. A police officer passed by, I raised my voice and he returned the passport in a panic and fled," Shai wrote.