At a depth of 60 meters underground is a Canaanite water plant built 3,600 years ago. After a long period of work it has recently opened to the public – and admission is free. That's all you need to know to visit the place
The Nature and Parks Authority and the Gezer Regional Council recently inaugurated its opening to the public of The ancient water plant, built 3,600 years ago at a depth of 60 meters, In the heart of Tel Gezer National Park.
The opening of the ancient water plant to the traveling public is made possible thanks to development work worth millions of shekels, which has been carried out in the national park in recent years. As part of this, extensive engineering and conservation work was carried out and a special staircase about 60 meters long was placed, which experientially leads to the depth of the water plant, near the groundwater level. The stairs that have been erected now allow the traveling public to discover and be impressed by the ancient waterworks.
The Tel Gezer water plant is the largest Canaanite water plant ever exposed in the world And it was used by the ancient inhabitants of the city in times of peace and siege. The plant was first discovered by Irish archaeologist Robert McAllister in the early 20th century. The length of the waterworks is 90 meters, its height in the hewn section is up to 7 meters, its width is 4 meters and at the bottom, at a depth of 60 meters from the top of the mound, there is a small pool with groundwater.
A visit to Tel Gezer National Park, located near the village of Carmei Yosef, is free of charge and offers travelers a 1.5 km circular path around the main points of interest in the national park, including views of the entire area. When descending to the water plant, it is mandatory to use a powerful flashlight beyond the existing one in a smartphone device. The instructions for the trip in the national park must be followed, as shown on the signs on the website.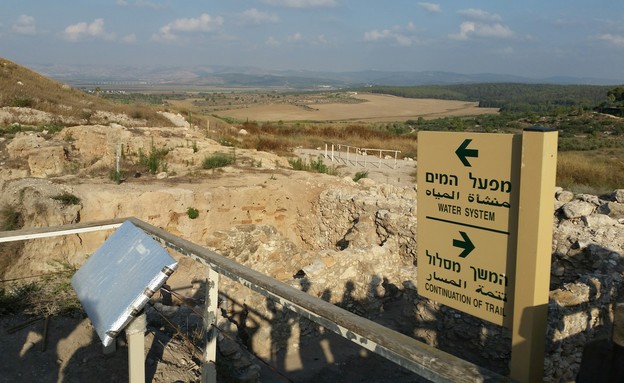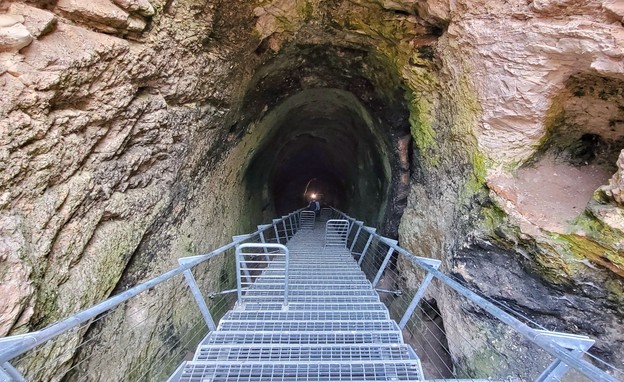 "The opening of the water plant in Tel Gezer National Park provides travelers with a particularly fascinating and experiential glimpse into one of the most impressive ancient water plants in the Land of Israel and the special heritage of the ancient city of Tel Gezer that the national park preserves," says Goldstein, Director General of the Nature and Parks Authority. "Even now, invest in the preservation of archeological remains and in the development of the national park with the cultivation of paths and the installation of additional means of communication."
According to Rotem Yadlin, head of the Gezer Regional Council: "I thank the Nature and Parks Authority for this significant cooperation. We touched on history today. Knowing that families, parents and children can now come and see up close the power of the place where our ancestors moved me again and again. We will continue the common dream of the Nature and Parks Authority and the Gezer Regional Council to make the Tel Gezer National Park a source of inspiration for future generations, in the heart of the Land of Israel, to develop the mound and make it accessible to the general public. "