There is no doubt that since the Abrahamic Accords were signed, the line to Dubai has become one of the busiest there is (in the near future it is the busiest), and the city has become one of the most popular destinations among Israelis, and demand only continues to rise. Last November the UAE was the fifth most sought after destination, ahead of England, Germany and Greece for example, and in December the numbers are even expected to rise.Many companies are taking off towards the coveted destination: Israir, Arkia, Play Dubai Wise Air to Abu Dhabi and in the future (if there are no changes again) Emirates is also expected to join. Thus, you can find several flights a day, attractive prices and quite a few deals that include luxurious hotels.
I returned from Dubai a few days ago and was able to understand what makes it so attractive: I discovered an international city, fascinating, bustling with life, packed with attractions, luxury hotels, infinity pools and equal restaurants. Although quite a few Israelis have already written about it and quite a few Israelis have already visited and know how to recommend, and yet, here are 12 important tips, which I collected during my vacation where I am sure they can help you for a moment.
1. The Metro of Dubai
Many of the visitors who come to the city use taxis, the uber app or careem, but I am here to recommend the use of the urban metro. It is very easy to get around, there is one central red line (with a small branch in the Palm area and beyond the light rail and monorail) and a shorter green line. If you are interested in using the metro, I highly recommend taking a hotel that is close to one of the stations and thus everything becomes very efficient. The metro also reaches the terminals at the airport and of course saves a lot of money. The average ticket price back and forth is about 7 dirhams (about 1.9 USD).
pay attention: There are carriages that are only for women and children (written on the station on the floor, in front of the caravan's stopping point), it is important to take care of that! The caravan next door is usually for men only.
Note 2: VIP car, costs almost double the price (which is also not much in relation to taxis in the city) much less crowded, more seats and much more cozy. For short trips it doesn't really matter, for a trip to the expo, for example, which lasts about 25 minutes, we bought a Gold VIP card. It too is written on the floor of the station, in front of the last caravan.
Taxis, Uber and Karim in Dubai
Following the Corona and maybe also for other reasons, it is possible to book a taxi, Uber or Karim for 3 people or 5. That is, if you have 4 people, you can only order a large car which is of course more expensive. It is forbidden to take 4 people in a normal vehicle and it is not advisable to get smart with it. I recommend considering renting a car, if you are traveling for a week or more, it may pay off more, especially if you also include Abu Dhabi and as you know, fuel prices are not very high.
pay attention: Sometimes you are at a certain point and the app updates on a relatively long wait for Uber, try to change location towards a more central point and the waiting time can be miraculously shortened. Bauer can only be paid on credit, in Karim also in cash.
3. Is it better to buy a local SIM or order a package from the country?
The question of the questions that many of those who come to Dubai are debating and debating what to do with the mobile phone. First, decide whether or not it is important for you to make phone calls to Israel. In local bass you will not be able to make phone calls to the country, even non-fixed ones, yes you will be able to record messages.
pay attention: At the passport control at Dubai Airport, you will receive a 1 GB gift SIM card already at the passport control. Further down the route, near the Starbucks and the booths of the car rental companies, you will see the pavilion of 2 communications companies, we chose the du company, which also has a branch in each of the big mussels. You can recharge the SIM for a small additional fee (for us, for example, 4 days was enough: the most basic plan of an extra 2 GB and a half hours of phone calls within Dubai, which costs 49 dirhams, which is $ 13.4). You can always go into their store and recharge for an extra amount.
Note 2: Because you receive a different phone number, you will not be able to perform operations from the country that automatically send a message to your mobile number. For example, restoring a secret code for a credit card, updates, and so on. Make sure you also have an email option, or get help from a phone friend in the country.
4. What is allowed to wear in Dubai?
You are allowed to wear everything, taking into account where you are. On the street, in malls and restaurants you can see women with short dresses, tank tops and shorts, the same goes for men. In the market for example, it is advisable to arrive in more modest attire, and in mosques and important places there is a different dress code of course, much more modest.
Women are advised to put a wide scarf in the bag so that it can also be used with you to rest on your shoulders for modesty, and even if it is really cold in malls or restaurants, it will keep you warm.
5. Jeep tours in the Dubai desert
I apologize in advance to all extreme enthusiasts, but I come here to give a hysterical tip to all those suffering from roller coasters, seasickness and very challenging driving in jeeps in the sands.
pay attention: Not to the faint of heart and not to the possessor of all the things I have mentioned. I really recommend looking for another alternative, with a private tour, or any other tour, that will take you to the stunning and picturesque desert of Dubai. I would not give up on visiting it, it is equivalent to visiting the Discovery Channel. But I would happily give up the nausea and madness of driving in the sands.
Note 2: On the other hand, anyone who loves extremes and sand jumping, side driving, screaming and adrenaline, go for it. And do not forget to buy a bakery and bargain for the price. (According to our driver: the red and white, or completely white are the originals, not the black and white).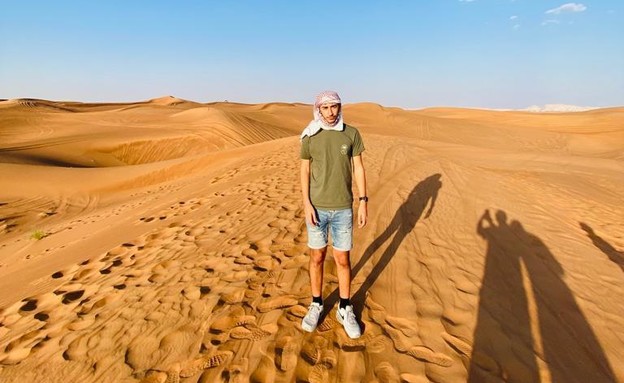 The Dubai Desert | Photo: Alon Kashi
6. The cost of attractions in Dubai
Prices vary greatly between booking directly on the attraction website, booking at a hotel, booking through an agent or booking through an attractions app, such as GET YOUR GUIDE or others. I recommend booking in advance for the desired attractions, such as the lookout from the Burj, the lookout from the Palm, the frame (frame) and more. And most importantly do a price comparison, there are big differences.
pay attention: As with many things in the city, here too you will find VIP cards, it is worth checking it out, although they are more expensive, but sometimes the advantage outweighs the price. For example, you can stay in the lookout for a longer time, stand in a shorter queue and so on. Definitely worth checking out.
7. Hotel prices and taxes in Dubai
Whether you book through a search engine, agent, or directly from the hotel website, be alert to the issue of taxes which are very high in Dubai. Many times you will see the price of the hotel only at the end in small letters, when it is written that the price includes the taxes, or it will be written that it does not include taxes and you will have to check what it is.
This is a very significant amount, check that you know the price including everything before you close the order.
As for hotels, there are big price differences. In general, the recommended areas for accommodation, especially for those arriving for the first time, are: the marina, the palm area, or the downtown area. This time we chose a hotel in Downtown next to the metro, with a view of the castle from the window.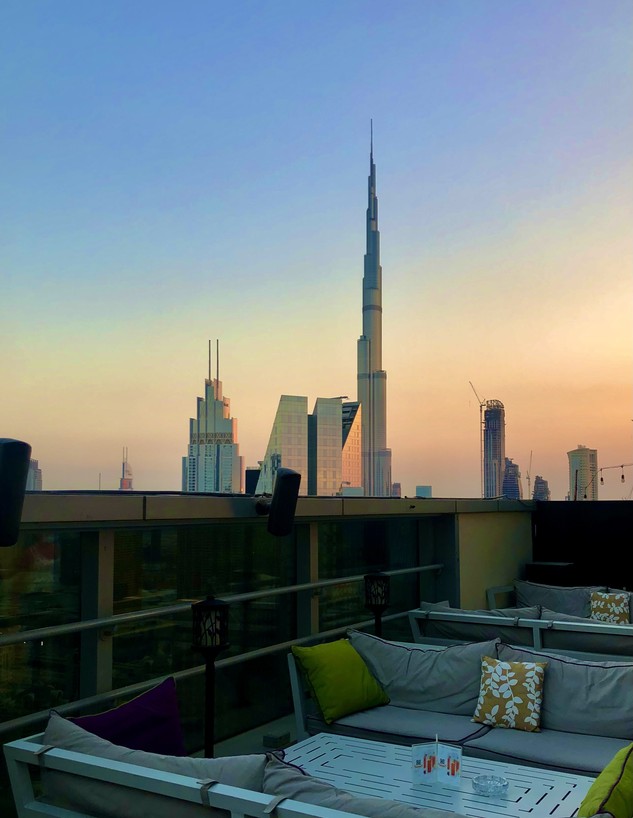 8. Expo 2020 – You do not want to miss it!
I know there are a lot of attractions in Dubai that want to suffice, but one of my tips, is that the attractions stay and the expo will end in March 2022.
This is one of the most impressive events and is also considered among the three most important international events, along with the Olympics. From the moment you enter there, you will not stop saying the word wow.
pay attention: At the entrance to the expo, you will be required to present the entrance tickets, vaccinator certificate and corona test answers you did before the flight, no matter how many days have passed since (at least we were asked, so it is better to be prepared with all the paperwork).
Note 2: The pavilion at the top of the list in my opinion (after you visited Israel and got excited) is – Japan. While standing in line for a long time, it's well worth it. Everything at a Japanese pace, needs patience, but from the moment you enter the rooms, the atmosphere, the performances, you can not stop getting excited and excited.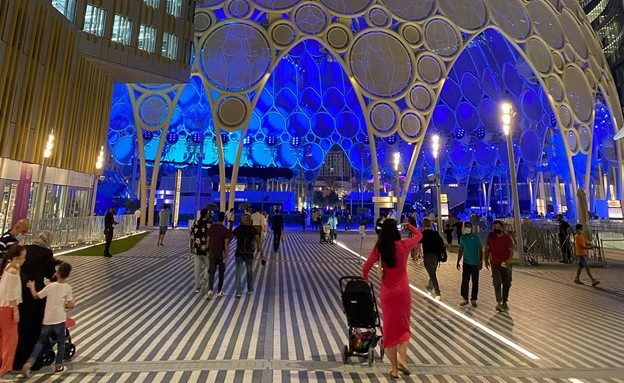 9. What do you eat in Dubai?
The advantage in Dubai is that there are all the restaurants and chains you have ever met in the world more or less.
So you can enjoy fast food, French patisseries, crazy chef restaurants, Michelin restaurants, quaint London and Paris style cafes, and in short everything you dreamed of and more.
The special and prestigious restaurants must be booked in advance, especially if it is on weekends. Note that sometimes there is a minimum order per person and this can amount to high amounts so it is significant.
There are also kosher restaurants, just check and book in advance.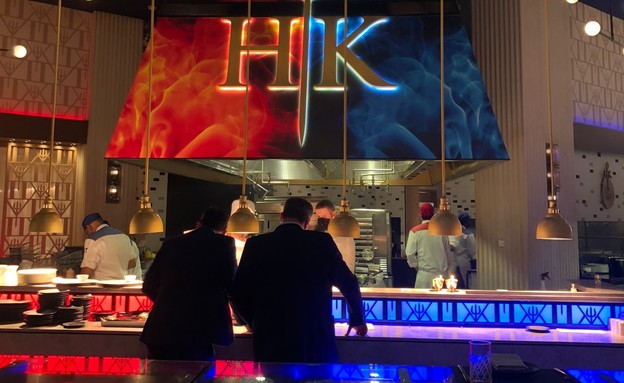 10. Corona tests in Dubai
In Dubai there are private clinics where tests can be done, and in almost every good hotel there is an option to order corona tests per room. A nurse arrives with all the equipment for a PCR test, neatly records the details from the passports, full payment and the answers arrive within 24 hours. Do not forget to give an email and the current number you have. The average price for a check at the hotel is 200 dirhams, which are about $54.
pay attention: Hotel inspections are usually more expensive, but certainly save time and traffic around the city. You can also check with the airline if there are specials, for example in Play Dubai they have a discounted arrangement with some of the clinics in the city.
11. Shopping, Kadima Shopping
I'm a little disappointed, but this is not the ideal city for shopping in terms of prices. It is true that there are some malls, there is even an outlet that I have not been to, but in practice the prices are similar to the country, sometimes more expensive, and sometimes there are specials like everywhere. I would not build on a shopping spree. And another important point – there is no Primark.
The most special mall in my eyes, which is all a feast for the eyes in terms of design, is in front of Dubai, a huge mall in size. From the metro walk on conveyors like at the airport, for 10 minutes. There are plenty of shops from all over the world, I felt for a moment like I was walking down Fifth Avenue in New York or the Design Museum – every beautiful shop, exhibits in the mall, everything is clean and impressive.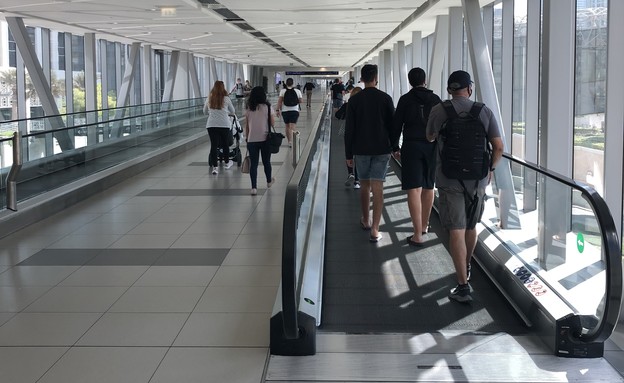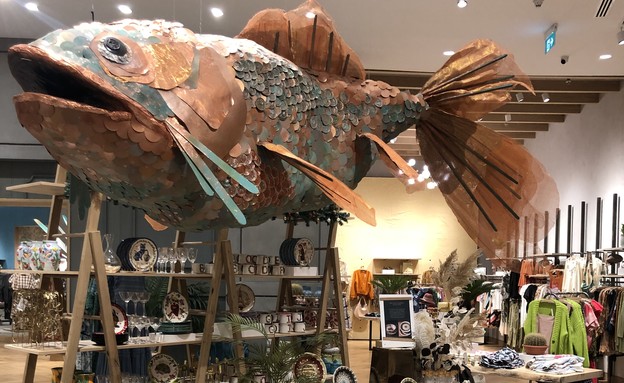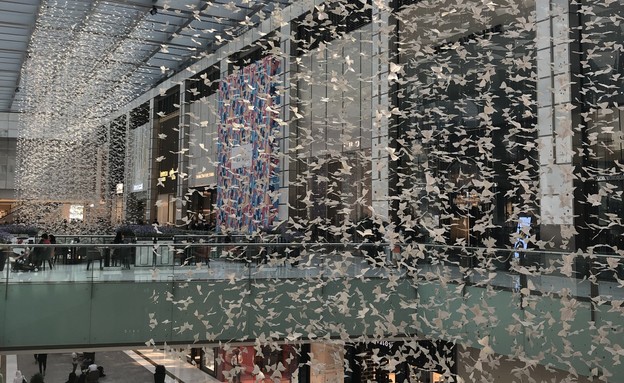 12. What about the duty free?
After you go through the check-in which can be very long (arrive with a lot of patience and enough time in advance), and the security checks – you will reach a safe beach that includes plenty of diverse duty free shops, cafes and restaurants.