Kiruna in Swedish Lapland was as quiet this week as ever. Almost no daylight hours and with lots of northern lights on the eternal night. The spectacular views at the low temperature can be clearly seen from the unique hotel that attracts tourists from all over the world and is made entirely of ice. Our tour is accompanied by international artist and photographer Assaf Kliger, who works and lives there.
"Ice Hotel Sweden" was the first ice hotel in the country. Today there are more competitors, but it is already a well-oiled factory that is rebuilt every November. "This is a hotel built for the 32nd time by artists who come from all over the world to design different and special rooms each year in different concepts," says Kliger. The hotel opens in December, dissolves towards April, and during these four months is open in the format of a giant igloo with a bar, restaurant and sauna.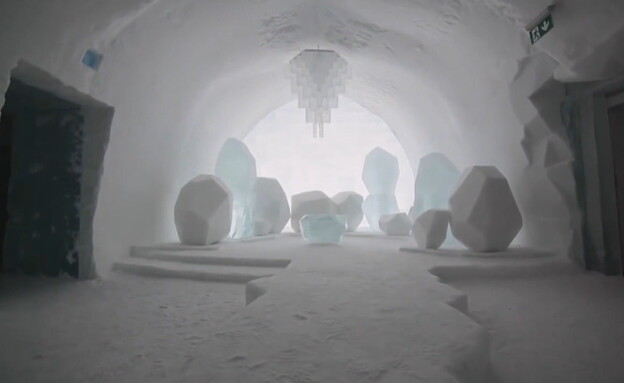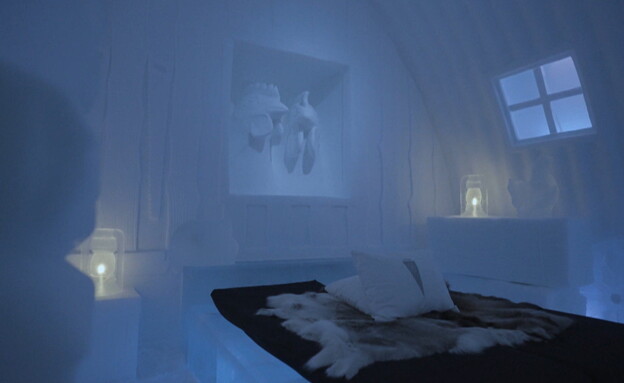 A snowy experience in minus 7 degrees | Photo: The News 12
In the hotel rooms – no heating. The proposed solution is fur or sleeping in tailored sleeping bags. The goal – to dive at least one night in the basic minus 7 degrees. "We are a large team – 25 of the construction team that is not the team of artists. We also build the ice rooms for sleeping," says Javana Martinik, who works at the ice hotel.
And how much will it cost you to book a particularly frozen room? In summer – $ 300 per night for a cooled room, and in winter – the suite can reach $ 3,000. The Swedish government knows this is a global attraction and its prime ministers have also come to visit. And what is the state of the corona in the country? The morbidity is low, but it is important to remember – everyone who comes takes into account that if he is infected with the virus – there are not many beds in the intensive care unit.