Last April was one of the busiest months in the last two years when it comes to passenger traffic and international flights from Israel. According to a report published by the Ben-Gurion International Airport Office, 1,624,728 people passed through the airport, about 400,000 more than last month and about 400 percent more than the corresponding month last year.One of the reasons for the dramatic increase in the number of passengers is of course the Passover holiday that many expected after two years in which they could not fly, especially when it comes to families with children. The destination that led the list last month, similar to that month last year, is Turkey with 190,604 passengers flying to it, which is about 12 percent of all flights. Naturally Turkey ranks first also thanks to the fact that it is a major base for international connecting flights to a huge variety of destinations around the world.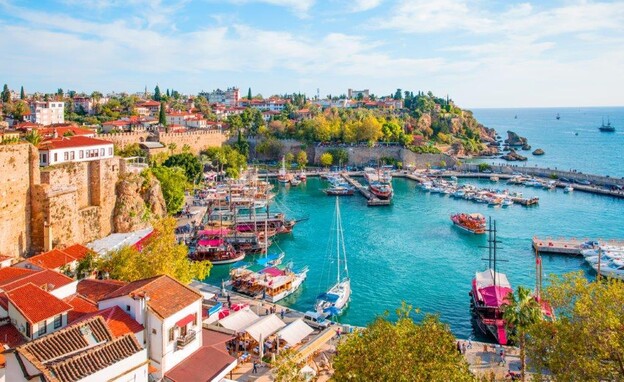 The next destination on the list, is also in the same position as last month and it is from the previous year – he United States, With 157,853 passengers. Compared to the first three places, which also include France in third place, one of the countries that entered the list is Greece, which was absent from it last month, to which 102,506 passengers from Israel flew in April. This of course corresponds well with the Passover holiday and the warming weather, with Greece expected to rise further up the list as summer approaches.
The top ten closes Spain, Which dropped to tenth place from ninth place last month, to which 51,674 passengers flew from Israel. Above it, for the first time this year, is unsurprisingly CyprusWhich is a popular destination every year among Israelis who fly to it during the summer months en masse with 51,879 passengers.
Another interesting destination is Egypt A total of 13,787 flew to it, after the direct lines to Sharm were opened on 13.4. By the way, the data also include direct flights to Cairo, so the number of flights to the peninsula is even lower. Last month they flew toThailand 11,125 Israelis, lMorocco Fly 11,757 fTo Bahrain Fly 1,673. To Russia Fly 11.82.
List of the top ten countries in passenger traffic in April 2022:
1. Turkey: 190,604 passengers
2. United States: 157,853 passengers
3. France: 107,397 passengers
4. Italy: 104,530 passengers
5. Greece: 102,506 passengers
6. UK: 101,382 passengers
7. Germany: 97,178 passengers
8. United Arab Emirates: 95,012 passengers
9. Cyprus: 51,879 passengers traveling
10. Spain: 51,674 passengers