As a result of staff shortages at airports across Europe, security issues and flight delays, thousands of passengers missed their flights this week while others had to wait hours in the long queues. The current chaos experienced by some airports is expected to continue and worsen in the coming months as the aviation industry faces one of the worst post-Corona crises.Following an early warning from
UK
, The first European country to predict a chaotic summer due to a lack of manpower at airports, a number of major airport centers in Europe are now anticipating that the upcoming tourist season will be stormy. Unfortunately for travelers, even the largest and most well-equipped airports on the continent are not immune to the situation.
For example in Schiphol, the main airport of Amsterdam And third in the number of passengers in Europe, struggling to cope with the huge post-Corona demand. The long queues meander past the entrance doors of the terminals, and a shortage of security staff has caused passengers to be subject to extra-long waiting times until their luggage is checked.
Last week, more than 1,000 passengers at Dublin Had to wait over six hours before receiving the flight cancellation notices. The situation was so chaotic that the government summoned the airport general manager to organize a plan for the rest of the summer, while the airport undertook to pay passengers "out-of-pocket expenses" for missed flights.
The International Air Transport Association (IATA) predicts that the total number of passengers in Europe will reach 86 percent of 2019 in 2022, before fully recovering in 2024. But it seems that many travel and airline companies did not expect travel to return so quickly and have difficulty recruiting and training new workers.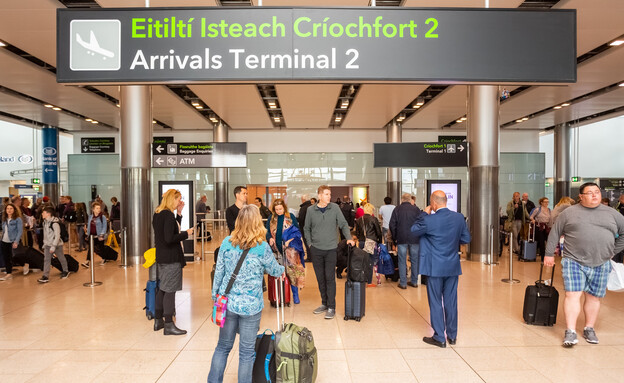 Following the chaotic scenes observed over the past few days, several airports have released tips for passengers including early arrival, preparing fluids and laptops for security checks and checking passport validity dates.
While officials are working on long-term queue management solutions as the summer tourist season intensifies, here are some steps you can take to help the process run more smoothly if you are flying to Europe:
Download the airport and airline apps
Many airports update the waiting times for security checks in their apps so you can know the waiting time in real time before you arrive at the airport, which can help plan your arrival time accordingly.
Similarly, the airline app can also help you anticipate any disruptions. Once the app is installed, immediate notifications will usually be received and some airlines will offer rebooking options and updates on delays.
Save a screenshot of the flight ticket
A screenshot of the boarding pass can allow easy and quick access to it as soon as you arrive at the airport. You can also save it in your Apple wallet on iOS, or on PassWallet on Android. By having access to an offline version of the boarding pass, you can save the hassle of searching for the airport's WiFi signal, a faulty Internet connection, and clicking at check-in.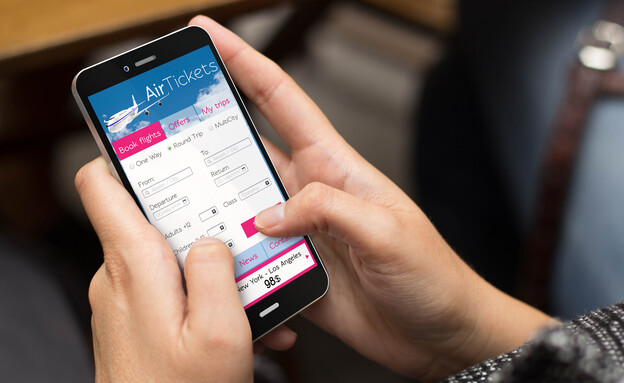 Bring a portable charger
If the boarding pass is stored in your phone, it is recommended that the laptop battery be fully charged. Therefore, pack a portable charger and cables so you can use your phone when you need it. Beyond that, if you have to wait long hours at the airport, by bringing a portable charger you can save the time and stress of running around in search of available outlets.
Deliver the luggage in advance
Airlines such as British Airways and Jet2 allow customers to deliver their luggage the day before takeoff. Check if this is a service offered by your airline to ease the stress at check-in counters before the flight.
Purchase fast tickets whenever possible
Some airports offer fast access that can help you pass the security check faster for an additional fee. This service is not always available, especially since demand for it has increased in recent weeks, and there have been many complaints that those "highways" have been just as slow as regular routes lately. However it is advisable to find out about this option before arriving at the airport. You should also ask your airline about early check-in or preferred access to the plane.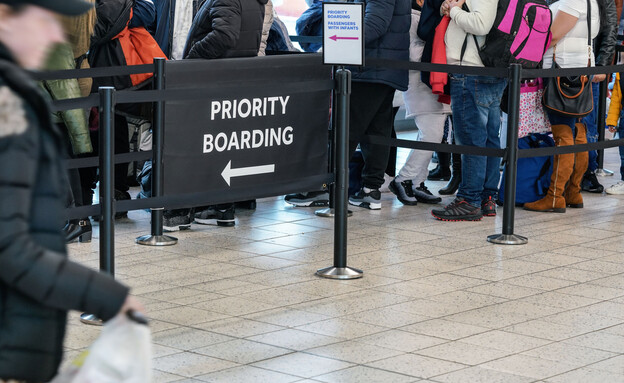 Check what compensation you are entitled to in case you miss your flight
When thousands of passengers missed their flights to Dublin last weekend due to the heavy congestion, many airlines offered their passengers the option to change bookings for the next available flight at no extra charge. Those who missed their flights and had to pay extra for new flights were referred to the airport customer support team to reclaim the expenses incurred.
This is not something that every airline or airport will offer, so make sure you know what options are available before you fly. You should also take out a travel insurance policy that covers missed flights, delays or cancellations.