From the documentation, you can see suitcases with all their contents thrown in the large bins at Ben Gurion Airport. One of the suitcases found had a flight tag that landed only a few days ago. Witness: Things that were valuable. "The Airports Authority will set up a committee of inquiry:" This is a serious incident. "
Exposure: Suitcases of passengers with all their contents are thrown in the trash and looted at Ben Gurion Airport. Mako received photos and videos showing suitcases, whose owners only took off from Ben Gurion Airport last week on their way abroad, and are now still waiting for their suitcase, which they will never see again. In the documentation, you can see how the most personal details of the passengers are thrown on the floor near the trash compound at Ben Gurion Airport – from clothes, through car keys, to books and prayer arrangements.
Recently, following the corona, serious manpower problems have arisen, including loaders, which means that quite a few suitcases remain at Ben Gurion Airport and wait for passengers to come and pick them up. That not collected over 90 days can go to auction.But as mentioned, the identification switches that were attached to the luggage in the documentation can be identified two suitcases belonging to passengers who flew right in recent days: one of a passenger who landed from London on 3.7 and another suitcase of a passenger who took off for Vienna on 4.7.
Mirrors of piles of luggage that did not reach their owners can be seen at airports all over the world, but such images of luggage being thrown in the trash, and especially of those whose owners took off only two or three days before and still expect to receive their luggage, are unusual and not seen at a western airport.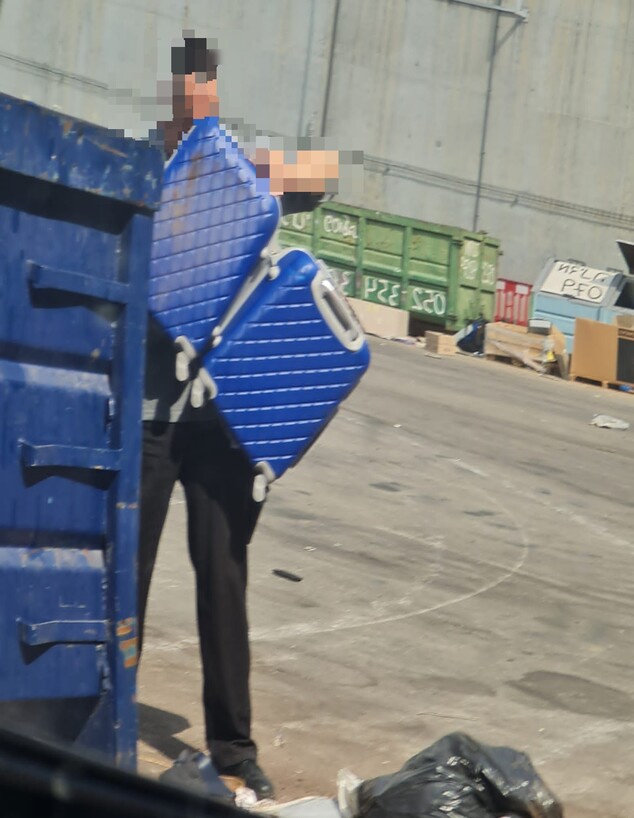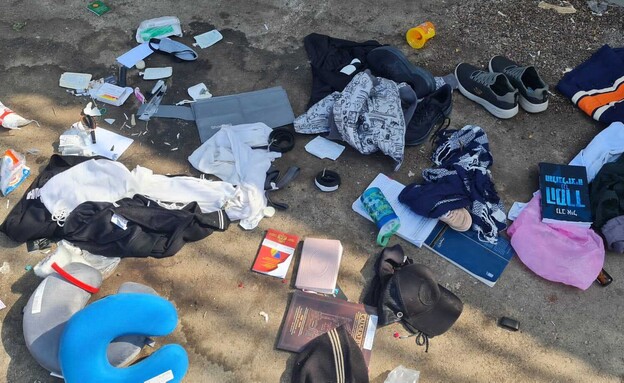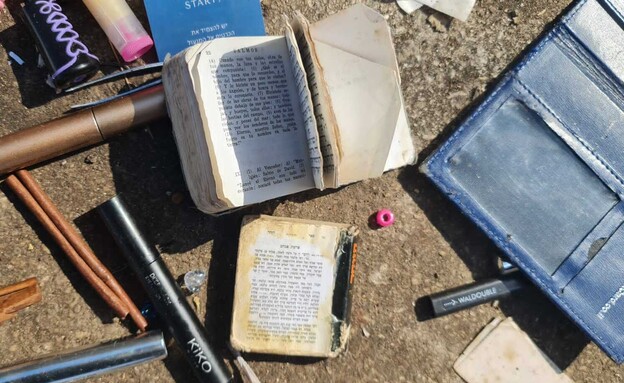 "If this is true, it is very serious. It was done in violation of procedures and should not be passed on to the agenda," a Ben Gurion Airport source said in a conversation with Mako. "If this is a case where the workers stole the contents of the luggage, it is a criminal offense and the police should be involved."
An eyewitness who passed by the scene and documented was shocked when he saw workers throwing their suitcases and claiming to keep some of the valuables for themselves. "You saw them destroy the suitcases in the compactors and steal the clothes, perfumes and all sorts of valuables. They put them aside," he says. "They will transfer it to the Lost and Found Department, which will locate the passengers whose luggage was lost. They will try to locate these poor passengers. Apparently they do not have manpower at Ben Gurion Airport and do not have time to deal with it. Luggage owners do not know that the valuables they have in the luggage have been stolen and the luggage has been shredded in compactors. "No one at Ben Gurion Airport bothered to photograph the luggage or try to locate their owners, and some of them also have personal details. The employees simply steal the items in broad daylight."
As mentioned, this disturbing documentation joins the baggage mess at Ben Gurion Airport: thus, hundreds of passengers who recently returned from abroad had to wait many hours to receive the luggage that was supposed to reach the conveyor belts. Some even gave up the long wait and drove home. The network is flooded with videos of the suitcases waiting at Ben Gurion Airport for their owners who did not come to pick them up, some of whom give up in advance and ask for compensation from the insurance company.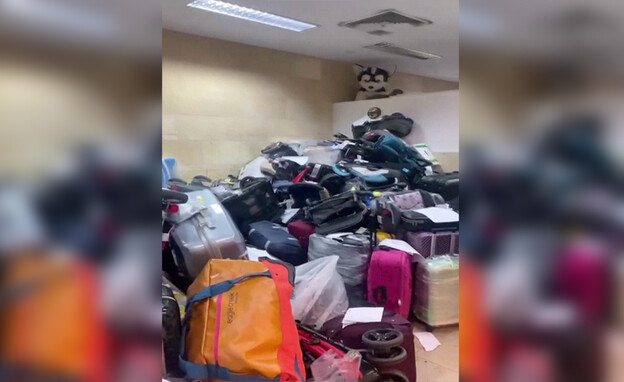 What to do to reduce the chance of your suitcase being left behind?
The first and most basic thing: register there. Always know who the property belongs to. Just last week there was a case where a man at the last minute decided to send the suitcase to the plane, even though at first he thought she would be with him on the flight. The suitcase was sent unnamed and lost.
Emphasize and importance the color of the suitcase. Many people today fly with a black suitcase. It is important to know that when you call the lost property department and tell about the suitcase, you will know that there are thousands more black suitcases. So insert a marker. It will make it easier to identify the suitcase. Although there is a barcode that if God forbid the barcode falls it will be easier to identify. A bracelet, sewing thread, a sticker, something you will know is yours.
One last thing, if possible, fly with a small suitcase, trolley only, that can get you on the plane. This way you will not have to take a risk in the luggage roulette that has been happening lately. If you can not fly with only a small suitcase, be sure to put in the bag that comes with you on the plane the important things and also some underwear and spare clothes.
The Airports Authority stated: "This is a serious incident. The CEO instructed the establishment of a committee of inquiry that will begin its work immediately."