Disgust among the Russian army? A report by the British Daily Mail newspaper brings today (Thursday) a series of quotes that are supposed to bother the Russian president, Vladimir Putin, Three weeks into the fighting in Ukraine. A number of captured Russian military soldiers have said they will "revolt" against the president, after receiving orders to carry out "terrorist attacks," according to them, in Ukraine.
The US will consider sending S-300 missiles to Ukraine; the number of casualties continues to rise | Current updates from the war >>>
The soldiers in question apparently carried out the attack on the maternity hospital in Mariupol about eight days ago, calling it a "neo-Nazi deviation." In the same attack, as mentioned, a pregnant woman with her baby was killed, along with four other victims. The soldiers, three Russian Air Force pilots, told CNN that they had warned the Russian government: "You will not hide this for a long time, because many soldiers feel the same way, and sooner or later we will return home."
They blamed the attack on Russian commanders, who ordered "horrific" attacks on "uninvolved Ukrainian citizens." They warned that "such acts cannot be forgiven." One of the pilots, Maxim, said: "I do not know what can justify, damn it, the tears of a child, or worse, the deaths of innocent people, children." He added: "This is not a war aimed at dismantling Ukraine or a war on its military forces, but an attack on its cities, on uninvolved civilians being destroyed."
The fact that the pilots were held by the Ukrainian army raises doubts about the reliability of their stuff, since, possibly due to the fact that they are being held by force they are forced to condemn the actions of Russia and Putin. However, a CNN report showed that the three pilots did not speak under any threats, and their hands were not handcuffed. Also, the Ukrainians who held them did not "put words in their mouths" and tried to change the subject of their speech to the one they chose to talk about.
In the last days of the fighting, the Russian army seems to have "taken off its gloves" and stopped operating surgically in Ukraine. Instead, it bombs targets horizontally, most of which are also civilian facilities, alongside military targets. In Moscow, however, it is argued otherwise.
According to the charming pilot, many in Russia and also among the combat forces Putin sent into battle are "against the war": "They have many relatives and friends in Ukraine, and were told it was a military operation concentrated in the Donetsk region and eastern Ukraine, and not a comprehensive offensive against the whole country. It is completely against that. " He further claimed that "no one will be against the fact that Ukraine will join Russia under some framework of cooperation, but only on the condition that Kiev will. To force them is simply unacceptable."
"The attempt to accuse Ukraine of Nazism and Fascism is simply a lie published by the Russian regime to encourage the public to this war," he further claimed. He said Putin and his immediate circle needed it to advance their personal goals. "It would serve them to spread such misinformation about fascism and Nazism," he added. "We have not seen Nazis or Fascists. Russians and Ukrainians speak the same language, so we see the good in these people."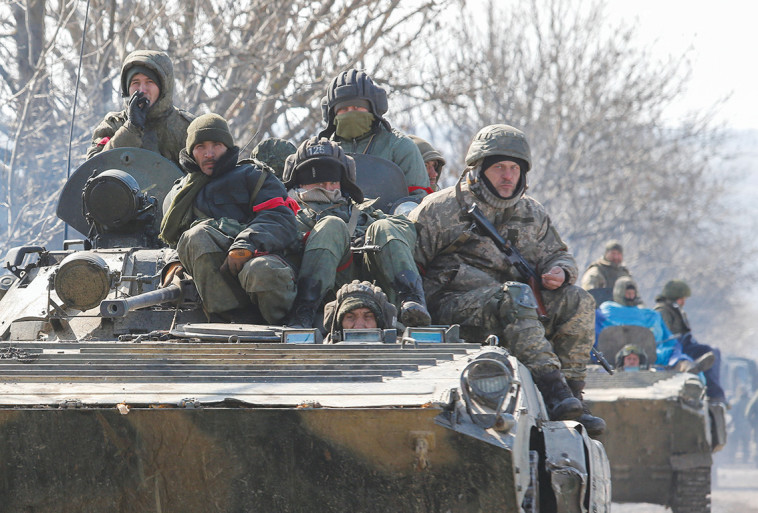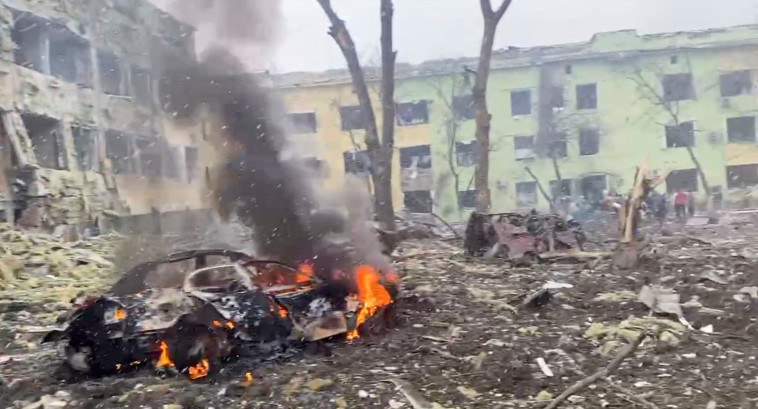 When asked about harming innocent civilians, another Russian pilot named Alexei claimed: "It is not in our hands who to bomb and what to bomb. It is an order." Maxim added of Alexei's remarks: "It is difficult for us to really know what we are hitting. For example, our commanders mark us with a line of tanks, but we can not know for sure if there is or is not one of them." He said Russian forces had begun using inaccurate bombs, known as "stupid bombs," that increase the chances of hitting uninvolved people.
Another intelligence officer captured this week by the Ukrainian army alongside six other officers, Sergei Galkin, was photographed weeping bitterly and apologizing to the Ukrainian people for being part of the invasion under Putin's instructions. Galkin said Putin had ordered them to "invade Ukraine, seize the capital Kyiv, with the alleged aim of protecting the civilian population from fascism and dictatorship, which are allegedly invading the country." He added: "When we arrived in Ukraine we realized it was a disaster."
"It was a treacherous invasion," Galkin further claimed, "I apologize to myself, to my unit, to every home, every street, every Ukrainian citizen, old, women and child, for our invasion of their lands." He later addressed the leadership of the Russian army: "I want to tell you one thing – you are cowards, you acted cowardly, you betrayed us."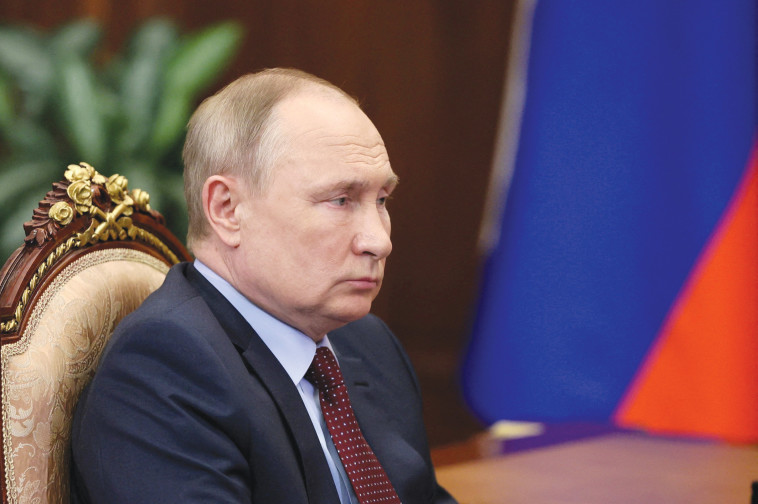 Another captured soldier from the Russian army claimed that in his opinion the unification of relations between the countries would take a long time: "More than a year, more than a few decades, maybe a few hundred years. I really see no reason to continue to exist after all this, after all that has happened here."
The video was released a few days after another Russian soldier captured by Ukrainian military forces claimed that Putin owns "elimination units" that are looking for defectors from the army, who are unwilling to contribute their share to the war in Ukraine.