Sage Appliances has added to its catalog in Spain and Portugal new kitchen appliances, including multifunction pressure cookers, countertop ovens and smart microwaves.
The European subsidiary of the Australian group Breville has expanded its catalog after launching its iconic espresso coffee machines. Within this family, The Bambino seeks to replicate the performance of professional coffee machines at home, for a price that starts at 350 euros.
This Thursday, the company announced The Fast Slow Go (199,90 euros), a multifunction pressure cooker with 14 cooking programs that allow you to simmer, sauté, steam, stew, make risottos, make yogurt and sous vide.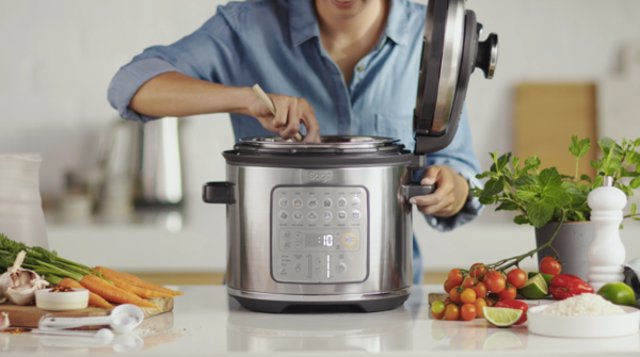 Your design of stainless steel with triple security system includes a pressure release valve, an overpressure safety valve and a safety locking pin. It features a six liter capacity stainless steel cooking bowl with a rack, and three automatic steam release settings:
Another novelty is The Smart Oven Pizzaiolo (829.90 euros), a domestic tabletop oven that reaches 400ºC and cooks the pizza as if it were firewood in two minutes. It reproduces the three types of heat generated by a conventional wood-fired oven, and with the patented Element IQ system, it reproduces the ideal cooking environment for New York-style, pan-fried, thin-crust and even frozen pizzas.
On the other hand, the oven The Smart Oven Air Fryer (419.90 euros) uses algorithms to replicate the cooking environment for air frying, in addition to nine other culinary techniques. High temperatures and super convection (maximum optimized air flows) reduce cooking time and leave your food crispier.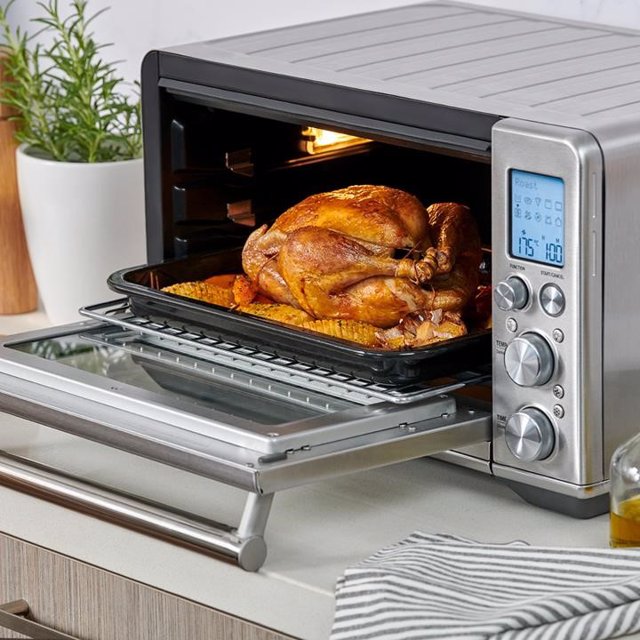 The last member of the catalog is The Combi Wave 3 in 1 (529,90 euros), a microwave that combines air fryer, convection oven and microwave in the same appliance. It also includes the 'Quick Combi' and 'Cook Frozen' programs, among others, to simplify day-to-day.